Today we're launching a contest where we'll be giving away 3 subscriptions to UXPressia Pro plan. One, three and six months of all pro features for a case study from you!
Dead serious. Just read on!
What you will get
The most interesting part first. We're willing to give you a full access to all UXPressia Pro Plan features like:

And we'll give away 3 coupons – for 1, 3, and 6 months.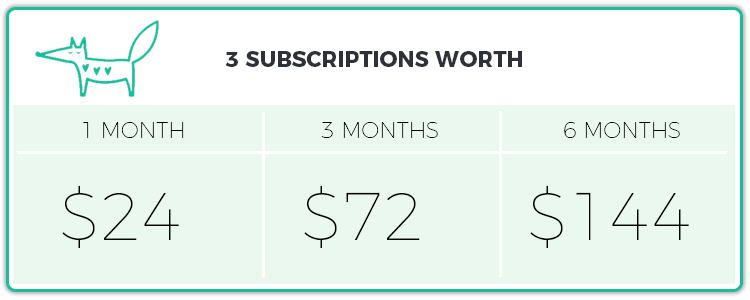 What we want in return
To inspire our users and to show how much value they can get from UXPressia, we want to collect some case studies. These are stories of how UXPressia helped you achieve whatever goals you had. Or solve a particular problem.
What you need to do
All you need to do is to compose a text where you will describe what challenges you had and how UXPressia helped you deal with these challenges! And it'll take you half an hour top. That's it.
And here's a template to save you some time:
Summary
2-3 sentences that will summarize the whole story + a couple of down-to-earth numbers to prove your success.
Challenges
A couple of short paragraphs describing what you were doing before you discovered UXPressia. What challenges you had to face and what goals you were trying to achieve.
How UXPressia Helped
From 2 to 3 short paragraphs about how you implemented and used our tools.
Results, ROI, and Future Plans
A couple of paragraphs that prove that using UXPressia worked and how it impacted your business or achieve your goals. You are highly welcome to include metrics and numbers (even those used in the summary). Numbers are what really matters after all.
You can use it as a cheat sheet for your case study or be super creative and make something absolutely unique.
To save you even more time we drafted an example of what your case study may look like:


Don't forget to tell us who you are and what company you work at. The world has to know its heroes.
Bonus
If you confirm you are ok with that, your case study will be posted on our website with your contacts, name and the name of your company/start-up or school. Thousands of people will see it every day and that's quite a promotion! Plus you'll have one more thing to include in your portfolio to show what tools you use and how they helped you achieve your goals.
After all, it is your chance to show some expertise, share your experience with others and inspire UX community!
FAQ
I don't have time to write all this. What can I do?
Get us on the phone then! Speaking is easier than writing. We'll write a study based on your words and all you'll have to read and approve it.
I cannot write a case study in English.
Write it in any language!
I work on a commercial project and I cannot disclose any information regarding company names, details and especially numbers. What can I do?
This is a tough one. Well, you can drop names and whatever you can as long as your case study disclose the value you could gain when using our tools. Also, we can simply put your story anonymously.
Criteria
All case studies we receive will be assessed according to the following criteria:
Numbers. Spice up your story with numbers to prove that UXPressia really helped you achieve your goals.
Insights. Tell about all those wonderful insights you were able to gain when using our tools.
A sense of humor. We love humor and we hope that you too! Don't be too formal.
Deadline
We'll choose the top 3 stories on July 25, 2017.
Now write down all you want to say and send your wonderful stories to support@uxpressia.com. We can't wait to read them all!