In today's tight labor market, finding an employee who has the right skills and experience and fits your company's culture is much like looking for a needle in a haystack.
That's why forward-thinking organizations are putting employee experience at the forefront, as this approach helps them increase employee engagement, productivity, and retention.
Every stage of the employee lifecycle contributes to employee experience. So organizations should take care of all the stages, from sourcing and recruiting to retirement, termination, or resignation.
And the best way to understand what matters to your employees most and identify pain points and areas for improvement is to build an employee journey map.
In our updated template "Employee Journey Map", we visualized the whole employment lifecycle from a job seeker perspective.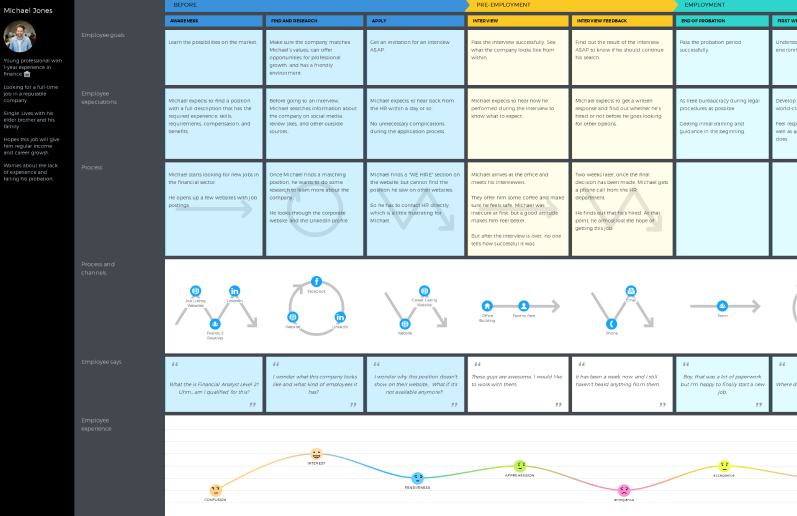 Michael Jones, a young professional, is looking for a full-time job in a reputable company. The template covers the steps he takes to find a matching position and get hired, pass a probation period, and leave on a good note.
We also added some pieces of advice and ideas you might find useful when creating your own employee journey map.
Related posts