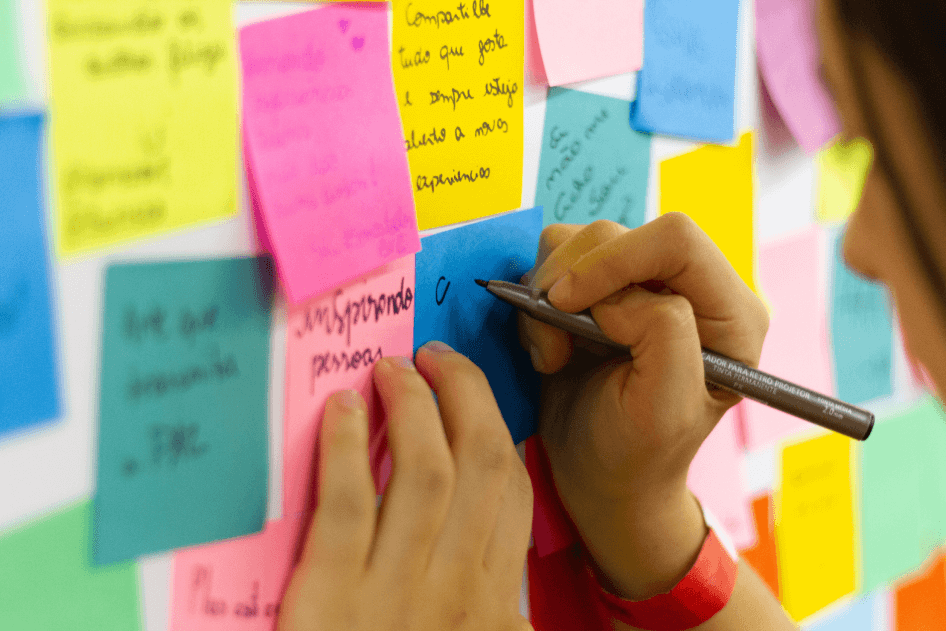 If you feel like now's the time to build your first journey map or update the one you already have, start with an overview of some of the biggest trends that drive journey mapping in 2020.
What does journey mapping look like in 2020? What drives journey mapping success? How many organizations use this methodology? Read on to find answers to these and other questions.
Trend 1: Internal and External Resources
When mapping your customer's journey, it can be tempting to rely on what you already have — internal data sources. You might know your audience pretty well, but maps based on a combination of internal and external sources tend to have stronger positive sentiment and bring more value to the organization.
Maps that are created using internal resources and an external vendor are extremely useful when it comes to measuring KPIs. They are also used more often and across different initiatives, contributing to higher ROI and customer-centricity.
Trend 2: The Voice of the Customer
It's essential to listen to your customers. More and more companies are launching the Voice of the Customer (VoC) programs as part of their customer experience initiatives.
And it works. The research shows that annual revenues of VoC users increase almost 10-fold year-on-year compared to non-users. VoC programs also help organizations increase retention rates and reduce customer service costs.
Companies can use VoC data when mapping customers' journeys, ultimately connecting the dots between what customers are saying about them and the experiences that these people go through when interacting with the company.
There are different ways to capture your customers' voice, such as:
Customer reviews (both negative and positive ones);
Customer behavior data;
Recorded calls (e.g., using CRM telephony);
Social media;
Customer interviews;
Off-site surveys.
Trend 3: More Journey Mappers
More and more companies are embarking on journey mapping. Hanover Research's survey of 2019 revealed that 42% of respondents had journey maps and two in five organizations who didn't have them planned to start mapping customer journeys in the future.
Interestingly, some companies believe the journey maps won't help them improve their bottom lines, while others agree that they are a good investment (both in monetary and time-spent terms).
Trend 4: Keeping Maps Alive
Organizations view journey mapping not as a one-time effort but as a continuing process. Those who created their maps a few years ago already updated them and plan to refresh their maps in the future.
Your business evolves, and so should your journey maps. My advice is to revisit and revise your customer maps at least annually. There's always room for improvement and updating. So make sure to get back to your maps regularly to enrich them with the new insights and data that you uncovered.
Trend 5: Customer Experience as the Top Brand Differentiator
Customer experience has turned into the number differentiator for businesses. Organizations are increasingly putting journey mapping at the heart of their CX initiatives, as this methodology is a great way to visualize customer experience and identify opportunities for improvement.
So if you've been into journey mapping for a while, you are certainly ahead of the curve, whether you know it or not.
Wrapping Up
Organizations that are on the path to becoming customer-centric and delivering exceptional experiences use journey mapping to step inside their customers' world and start to see what they are seeing.
Successful customer journey maps are based on a combination of internal and external information (including VoC data), updated regularly, and lay a foundation for CX initiatives.
In this article, I have listed top trends to look at in 2020 and even beyond. Take them into account when working on your maps, then put these maps into action, and you are bound to succeed.