We invite you to come to our free online event focused on journey mapping in healthcare. Join us on Monday, June 22, at 6:00 p.m. CEST (12:00 p.m EDT) to listen to a live interview with Jennifer Fraser, the Director of User Experience at Macadamian, a software design and development consultancy.
About the Interviewee
Jennifer has a Masters in architecture but has focused on user experience design for the last 20 years of her career. She collaborates with clients through every phase of a project to ensure that the final product will both meet business goals and resonate with users.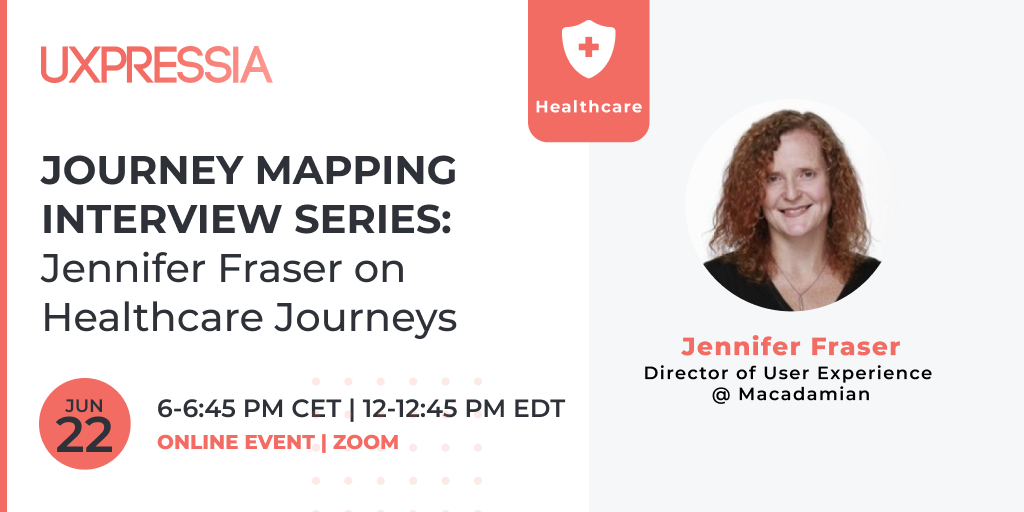 Event Overview
At the interview, you will get answers to different questions about healthcare journey mapping, some of which include:
How do you approach journey mapping in healthcare in general? Who is involved in the process?
How do you conduct research in healthcare? What methods do you use?
What are the most important stages of customer journeys in healthcare? Why?
The interview will be followed by a Q&A segment, where you'll have a chance to ask Jennifer questions that you might have.
Can't make it live? Register today and we'll send you the recording.