This month, we expanded the export functionality, introduced a bunch of new icons for channels, and redesigned the "Add Section" popup. Read on to learn more about these updates.
PowerPoint export
UXPressia exports make it easy for you to download and save your maps and personas to any device. Now you can do even more. Instead of copy-pasting the text from a map or persona or taking screenshots to include in your presentation, you can export it to PowerPoint. Just as easy as that: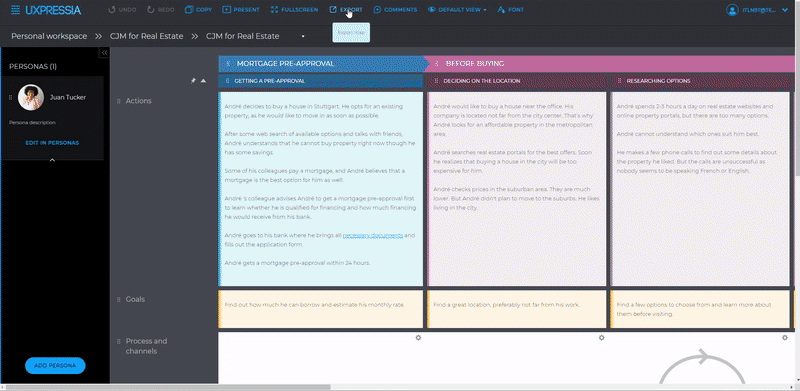 Forget about creating presentations from scratch. Turn an editable PPTX file with your map or persona that you've exported into a starting point for your presentation.
More channel icons
A new pack of icons is here: 26 new icons for physical, digital, and social channels to use in your maps and personas.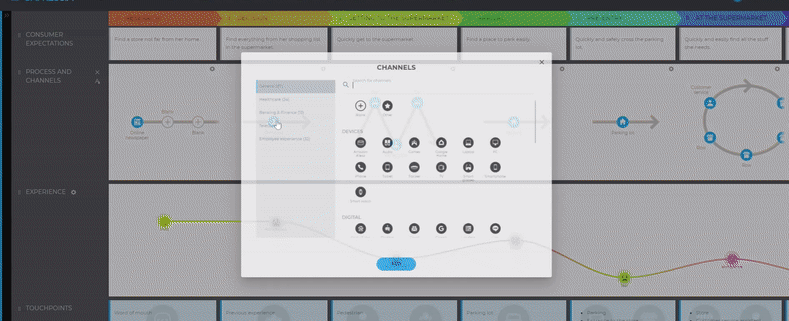 New "Add Section" popup
We redesigned the "Add section" popup for the CJM and Personas tools. In each tool, we grouped sections into three categories to facilitate your search.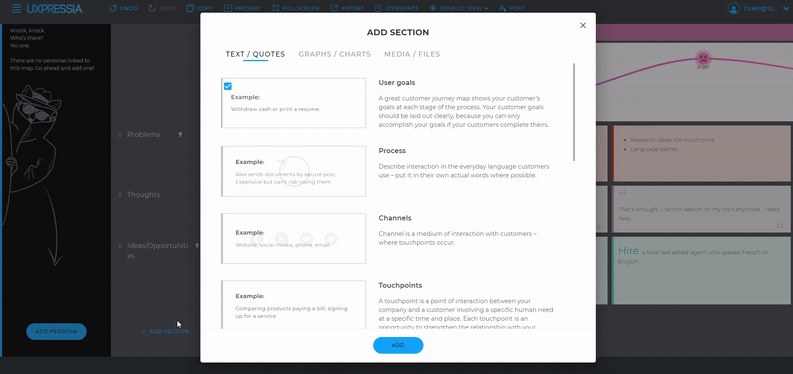 Ready to try out the new features?