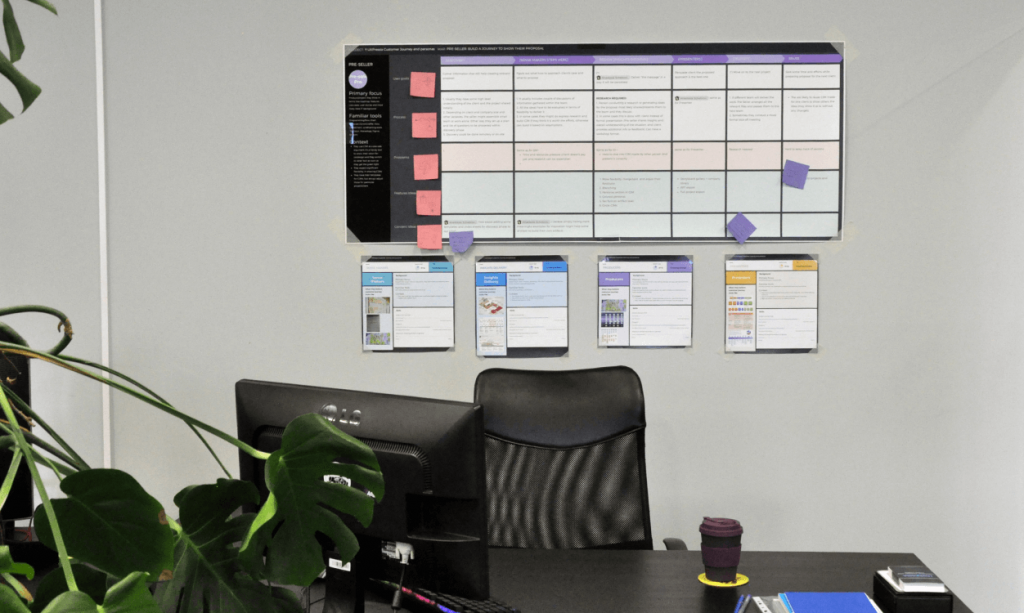 UrSpeсtr is a successful legal analytics software company that has been in business for over 20 years, has 977 people on staff, and boasts 18,000 customers.
The Challenge
After bringing a new legal tech product to market in 2016, UrSpectr was eager to release new features to make users happy, but the team couldn't decide which ones to roll out first. Getting actionable, quality insights from users turned into an insurmountable task. Even though UrSpectr had an idea what types of features were important to their users and were already in the habit of talking to their customers on a regular basis, they were lacking the right toolkit and skills to glean quality insights from customer conversations.
In 2018, UrSpectr's management team made a strategic decision to put their organization on a path toward systemic customer centricity. Having gone through a fair share of trials and errors, the management was fully conscious of the fact that a full-on CX transformation was about introducing a major change in the corporate mindset, company culture, and business processes — a task they weren't able to handle on their own. It was then that UrSpectr turned to UXPressia's CX team and CJM tools to begin the transition.
The Solution
The UXPressia team broke down the CX transformation initiative into bite-sized iterations. At first, they introduced UrSpectr to customer journey mapping by organizing a series of in-house workshops and slowly engaging more and more interdisciplinary teams into the process.
With each iteration, UrSpectr teams were becoming increasingly self-sufficient in building customer journeys, conducting quality user interviews, interpreting research findings, and organizing journey mapping workshops on their own.
Towards the end of the last iteration, the teams were much more efficient in building customer journey maps and personas in-house using UXPressia tools as well as gathering insights and ultimately improving their product with the help of the newly formed customer experience department.
"I can definitely say one thing: UXPressia's journey mapping and persona tools make it so much easier to implement these practices at scale. My team and I especially loved the sharing capabilities," says Tatiana Skorik, Chief of Customer Experience at UrSpectr.
Slowly but surely, UrSpectr was able to groom CX experts in-house who act as change agents pushing the company towards customer-centric innovation and growth.
The Results and Looking Forward

As a result of the incredible team effort, UrSpectr made tectonic changes in mindset, company culture, and business processes that firmly put it on a path to customer experience transformation.
Clearly, CX transformation is a long-term endeavor, and we know it will take time for us to see major changes. However, we also know that with our team's discipline and resilience, coupled with our dedication to customer-centricity, our company is bound to succeed.