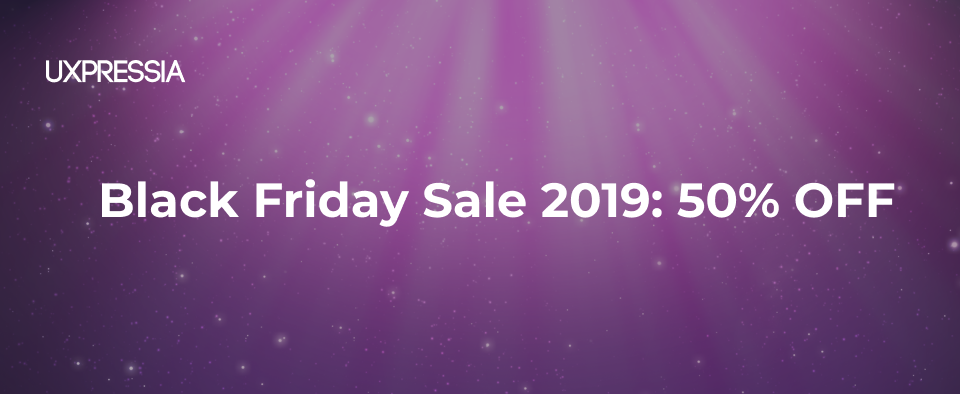 Today starts the Black Friday sale @ UXPressia!
Enter the discount code below at the Billing tab of your workspace to take 50% off either annual or monthly PRO plan:
uxpressia_bf20
Hurry up — the coupon will expire on December 9, 2019.
To activate the discount, check out this article.
Happy Black Friday!