Like with any other discipline, it takes time to learn mapping customer journeys. Besides, each industry has specifics of its own, which you can learn from practice only.
Why whitepaper?
That's why we're starting a series of industry-specific whitepapers to help journey mappers with their endeavors by providing them with guidance, best practices, and tips for success.
We decided to create our first whitepaper for healthcare, one of the most complex and people-centered industries, with patient and provider experience playing a crucial role in care delivery.
How it was
We reached out to 9 healthcare journey mapping practitioners and asked them to share their experience.
These were Mira Alhonsuo, Junior Researcher at the University of Lapland; David Potes, Co-Founder and CEO at Apolo Health; Jan Bińczyk, Lead UX/UI Designer at Inveox; Don Seamons, Principal at Lumeno Marketing; Barbara Spanton, Senior Manager UX at Varian Medical Systems; Thomas Timmers, Co-Founder of Patient Journey App; Ilonka Coenraad, Founder of Patient Journey Lab; Jennifer Fraser, Director of User Experience at Macadamian; Juan Useche, User Experience Designer at Curalie.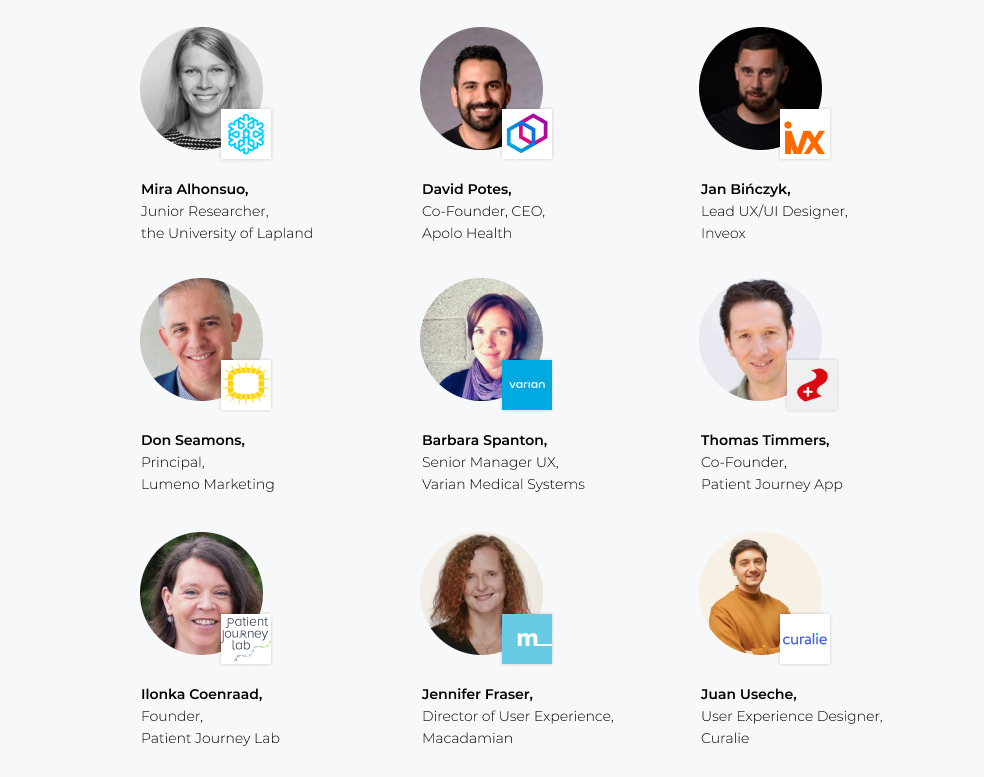 We compiled their stories into a 29-page whitepaper, which we are proud to share with you (the download link is below):
What's inside
The whitepaper provides insights into key trends in healthcare journey mapping and explains how it is different from journey mapping in any other industry.
It highlights the challenges that healthcare journey mappers are facing and contains advice and techniques one can use to address them.
The whitepaper also offers helpful tips for healthcare journey mappers who want to make the most of our platform.
Plus, you'll find a patient journey template prepared by Ilonka Coenraad in the last section.
Ready to learn more about journey mapping in healthcare?