Please welcome the newest release 🎉 It has come bearing gifts:
The Documents library;
Voice comments, reactions, and dot voting;
Journey map linking.
Ready to learn the details? 🔎
📃 Document library
We promised, and it's here. Check your Team Library for a new section, the Documents.
There are always files that need to be stored directly in journey maps and personas or that are important for the whole project. Upload such files to the Document library and all contributors of your workspace will be able to access those anytime.
🎤😃 Improved comments
Audio comments
Now comments can be made not only with letters but also with your voice. Let your colleagues hear you out. Engage in synchronous or asynchronous audio discussions. The choice is yours.
Reactions & dot voting
Are you a fan of nonverbal feedback? It's a great way to express your attitude towards a piece of a map or show a quick emotion during an ideation session, for instance. Now, in addition to written comments, you will always have the right reaction at hand whenever you need it: e.g., at a workshop. Choose the one that reflects your opinion and put it anywhere in the customer map, persona, or impact map.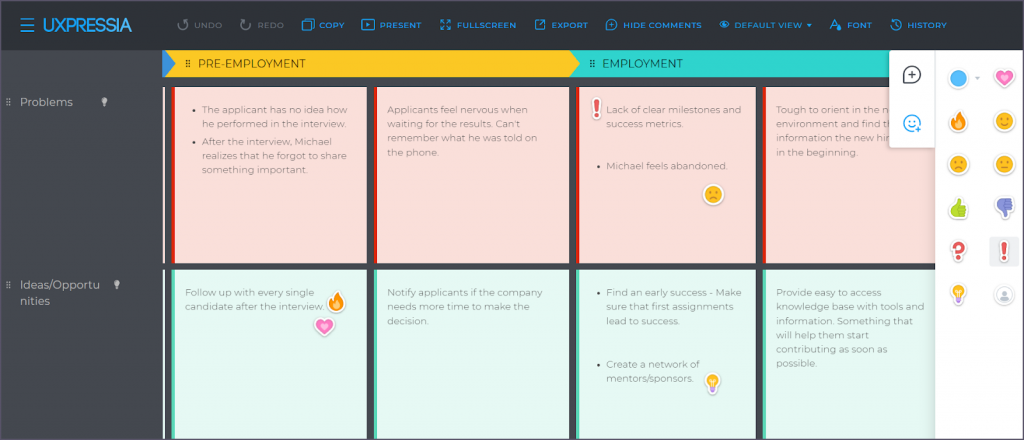 Feel free to take advantage of dot voting. Come up with a color code and go ahead. You can use this functionality to prioritize potential ideas or improvements or collaboratively mark the most critical barriers that need to be addressed first.
Pro tip: In voting or as a signature next to the reaction, contributors can use their avatars.
🔗 Linking journey map stages to other maps and personas
First of all, stages and substages settings are living apart now and look more compact.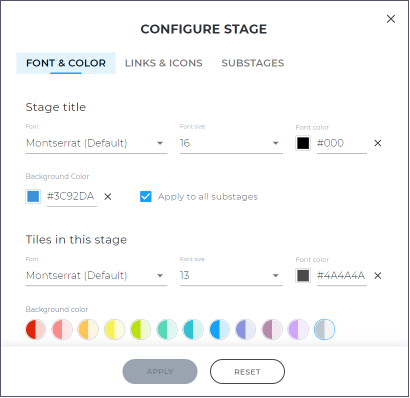 Handling complex maps is handier now. Link other personas and maps from the same project to the stages and substages of the map you're working on.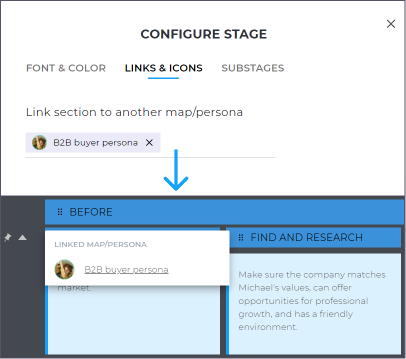 Bonus: you can also adorn a stage's or substage's title with a fitting emoji or few.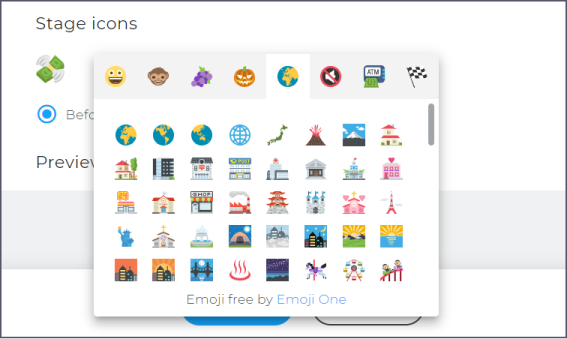 ✅ Touchpoints library's little trick
Touchpoint visibility rules got updated: now, all newly added touchpoints are instantly available in all your projects. If you need a more precise setting, you can turn off particular touchpoints on the project level.
Can't wait to try?
Related posts