Today we rolled out UXPressia 4.30 — a huge update our team has been tirelessly working on for months.
Check out the video below to see all the changes.
Ready to find out all the details? Read on this post to learn them all.
🔦 A single list of projects visible to the whole team
The very first thing you'll notice is a brand-new look of the dashboard. We turned it into a central hub for all the projects created in a workspace.
From now on, every project that you or your team members create in the workspace is shown in a single list of projects. This list is visible to each of the workspace members by default. Plus, all workspace contributors have the same editing rights.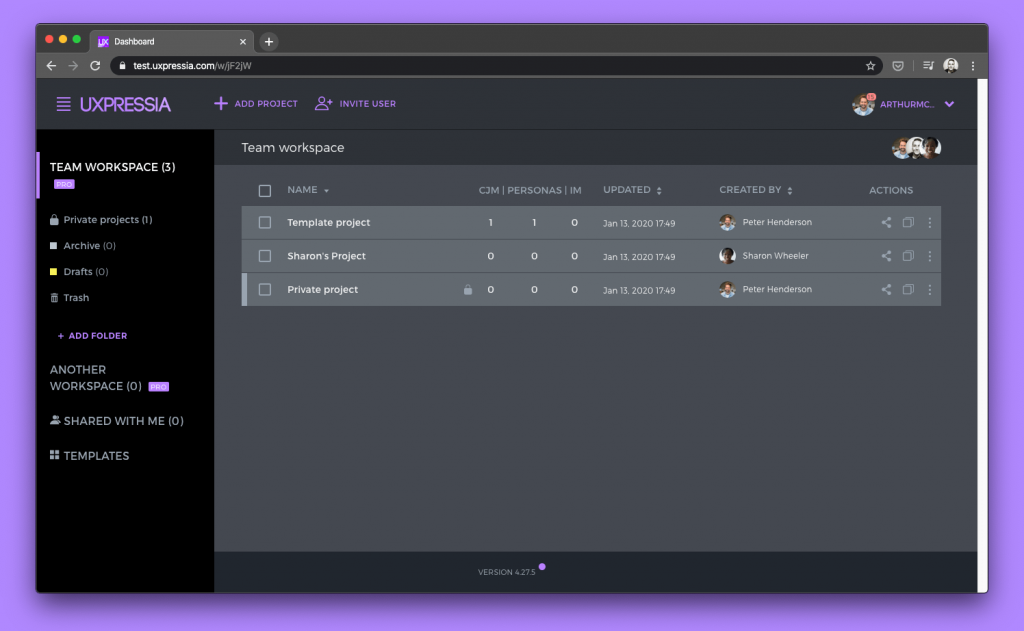 Seeing who your teammates are is extremely easy: click on users' avatars above the projects list on the dashboard page to see the list.
📂 Folders to keep things in order
In UXPressia 4.30, you can organize projects by folders that are visible to everyone in the workspace.
They'll help you filter your projects: clicking on a folder, you filter your projects list based on the folders that store them.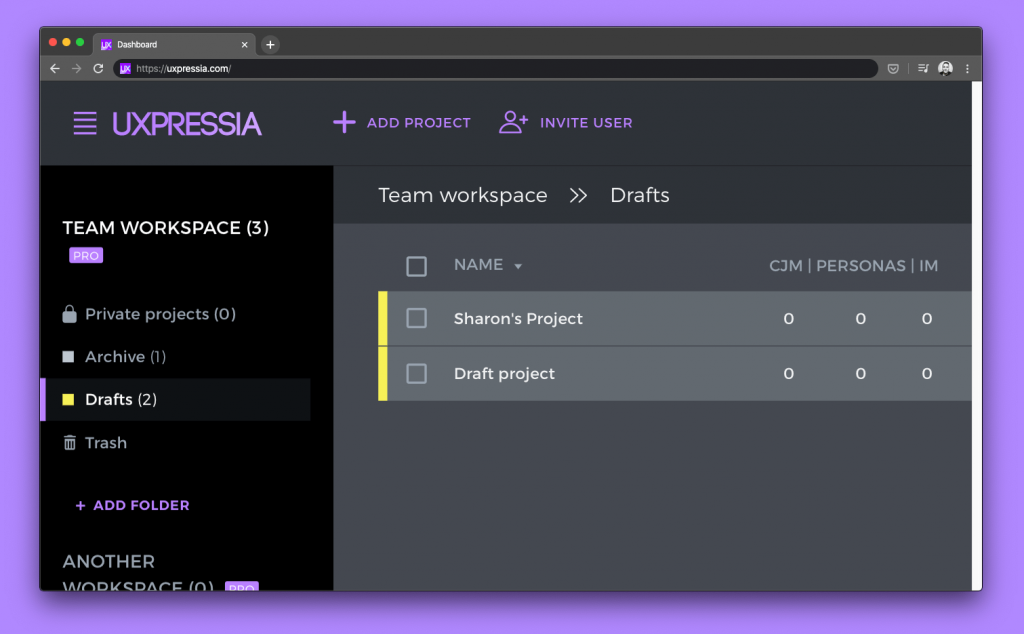 If your projects list becomes a little bit crowded, use folders to hide the projects you don't need from the list. Simply make the folders that contain them invisible, and the projects will disappear from the dash in your view.

One more tip: leverage folders to track your project status (e.g., by moving them from the "Drafts" folder to the "In progress" folder once you start launching a project) and group projects by dates, customer names, project manager names, etc.
Workplaces have four folders by default:
Private projects. This folder contains projects that you didn't share with the whole workspace. You can share these projects with others via email or a direct link if you want.
Trash can for deleted projects, maps, and personas.
Drafts and Archive. Unlike previous folders, these can be renamed or deleted by workplace contributors.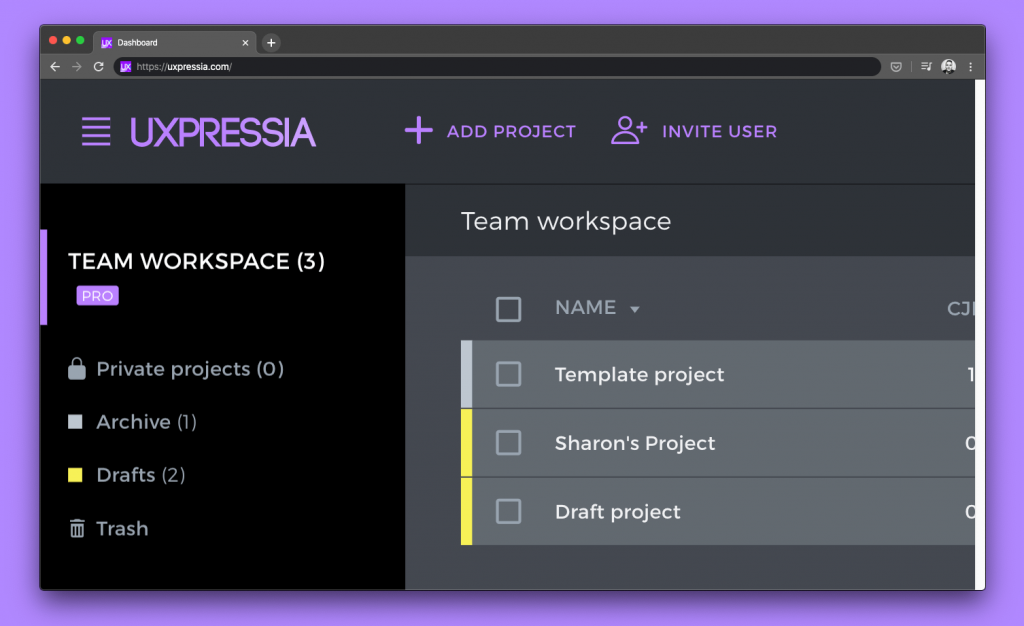 You can create as many folders as you want or use only the default ones if they're enough for you.
We added breadcrumbs to make the navigation smoother both on the dash and inside of maps and personas.
To open another map or persona from the same project, you don't have to return to the dashboard any more.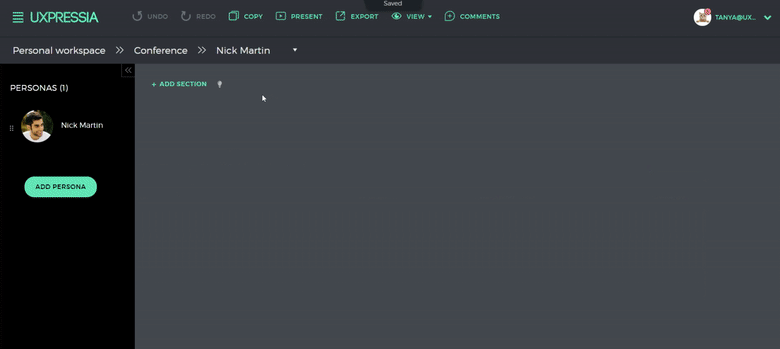 We also changed the way you navigate between workspaces: all workspaces where you have a paid membership are now shown on the left pane.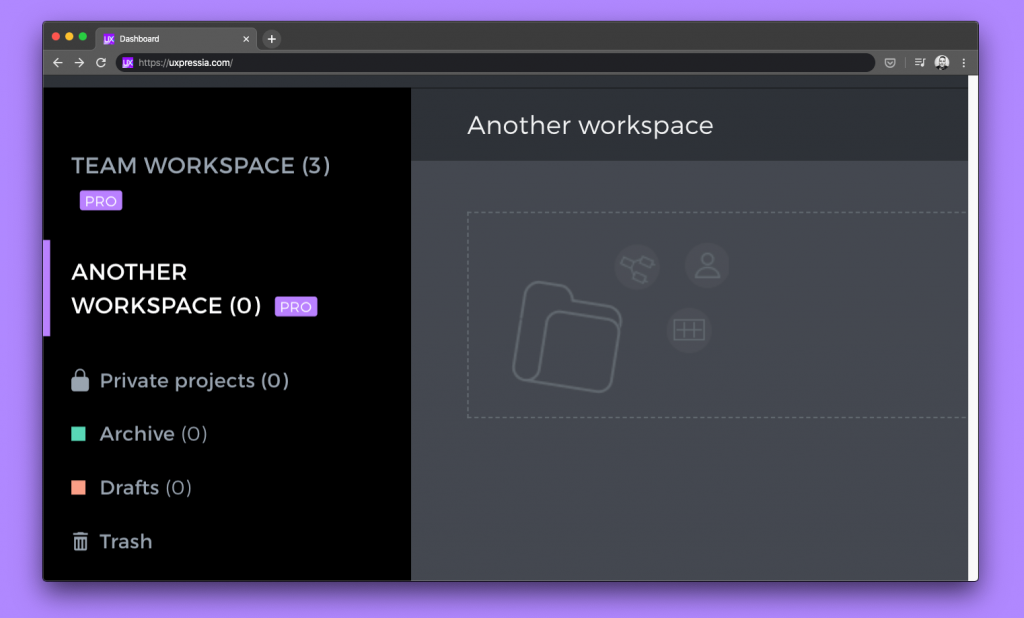 📄 Project page
On the project page, you can not only access all project's maps and personas but also perform all the project-level actions like sharing, copying, presenting, you name it!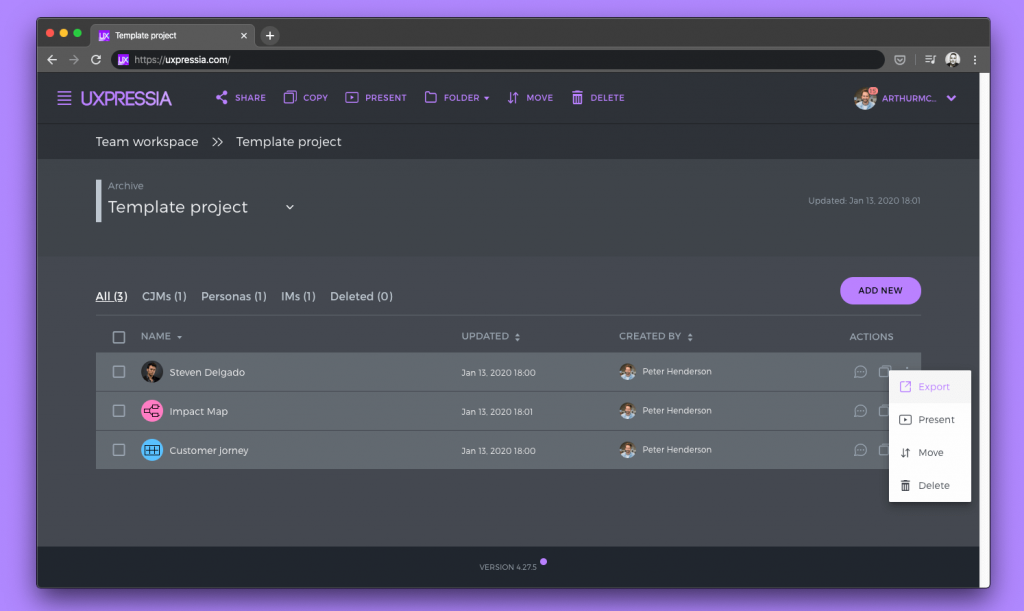 Plus, you can add meta information to your projects by giving them descriptions and goals — a great way to onboard new team members and give your team more context.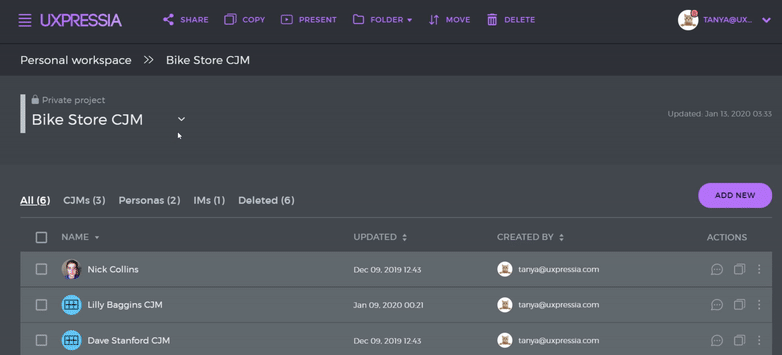 👀 Invite Viewers to your workspace
We've introduced the Viewer role — a new user role with read-only access. If you want someone only to view your projects and leave comments in your maps and personas from time to time, this role is what you need.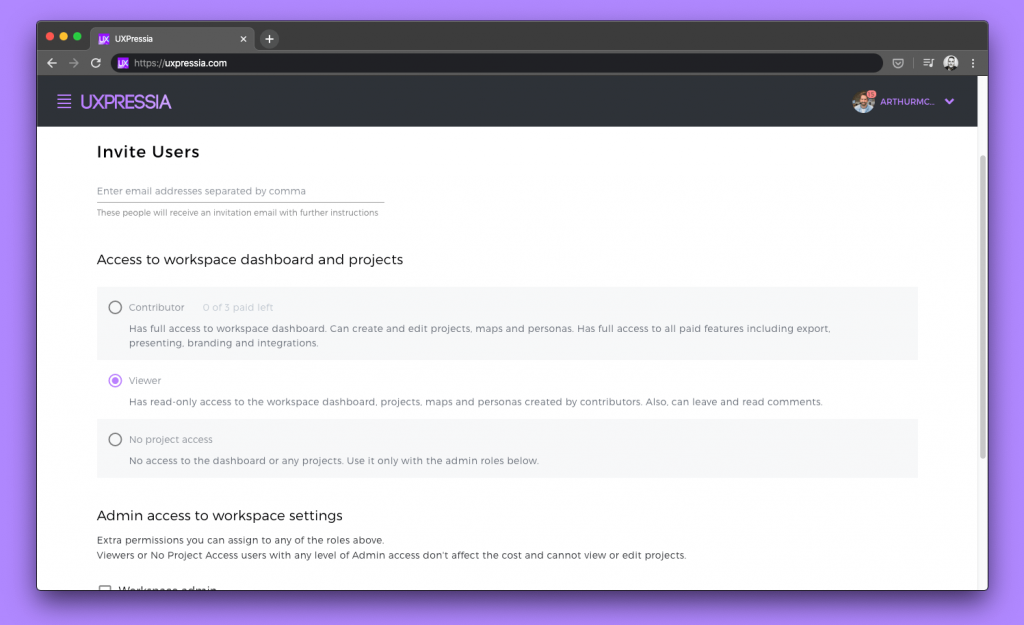 And the best thing about Viewers is you don't need to pay for them!
🖌 Add your brand colors to maps and personas
Starting today, you can use your brand colors not only in exports but also to paint tiles' background in your maps and personas and folders in your workspace.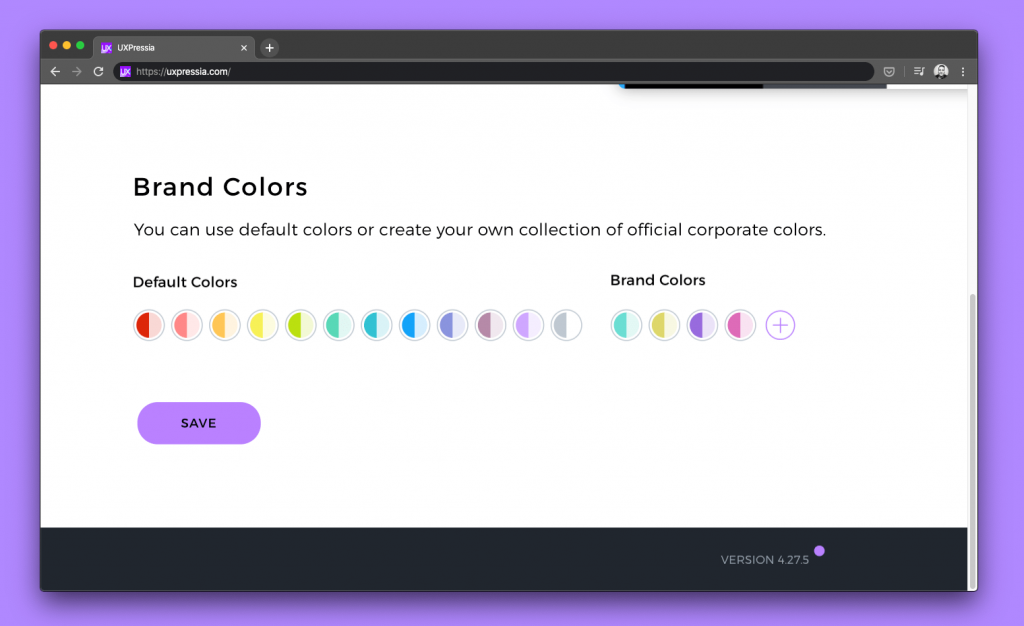 Learn how it works on our Help Center.
🥳 Take it for a spin
Ready to give a try to the new UXPressia dash by yourself? We hope that you'll love it as much as we do. And be sure to let us know what you think about this update!
More new features are coming very soon. So stay tuned for updates 😉
Related posts