Hi, journey mappers!
It's release time, and we are not coming empty-handed. You're up for:
Channels Library;
Checklist functionality.
Let's dig deeper into the new features ⛏
📺 Channels Library
The Channels Library is our recent addition to the Team library family.
So, what's in it for you? The opportunity to manage the default icon set or replace it with your own library of custom icons.
Managing default icons
UXPressia has an extensive collection of channels you can use in channel-based sections of your maps and personas. But sometimes a wide choice can be overwhelming.
Reshaping the default icon collection
Now you can manage default channels, hiding individual icons and even specific categories you don't use.
Renaming channels
You're also free to edit all the icons' titles using inner vocabulary, translation to other languages, or simply adjusting channel names to your liking.
Creating your own icon set
Your organization has its own branded icon set? That's nice, 'cause now you can now you can bring it to UXPressia and share with all contributors in your workspace.
Note: To switch between custom and default icons sets, visit the Channels library: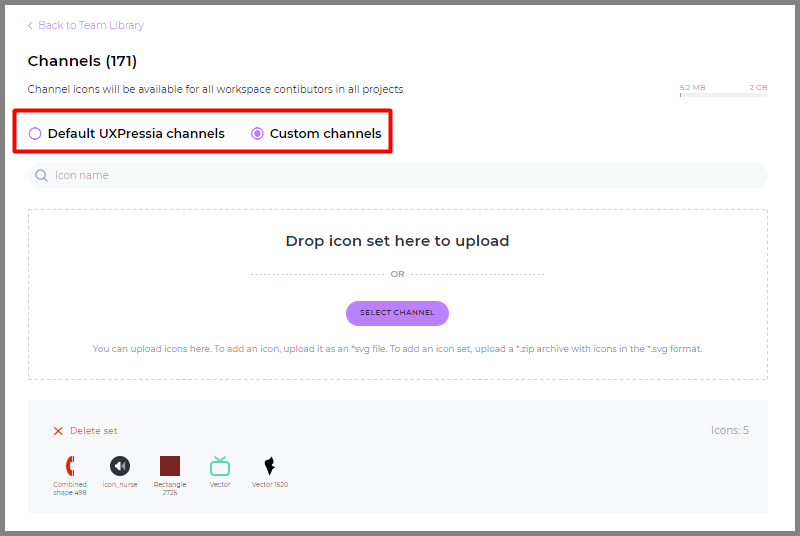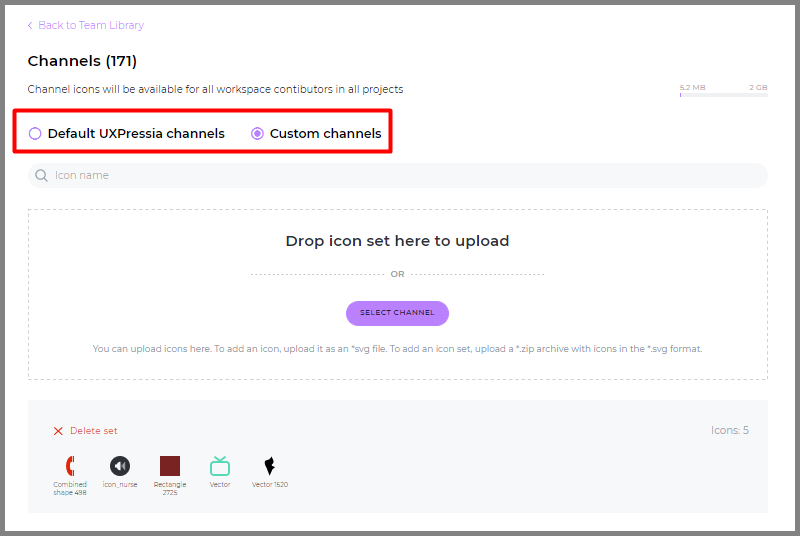 ✅ Checklists
Now all text-based sections have a special treat — the ability to add checklists. Use them to check experience problems your team has already fixed, list ideas for improvement, or determine an actionable plan and divide it into steps with assignees.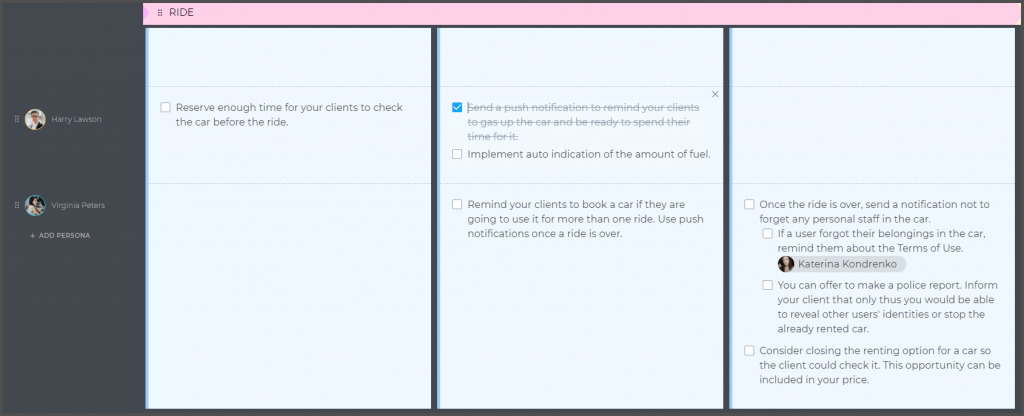 See how it works
Watch the Zoom session with our Customer Success Agent Julia to see how the new functionality works.
Related posts