Do you know how many issues come with poor employee experience?
Weak motivation, low engagement, rapid staff turnover, anti-advocacy from the former employees, negative reviews on job review sites, and, which makes sense, a damaged customer experience.
Employers have just gotten used to the fact that instead of putting their product or service on a pedestal, they need to prioritize customers to make their business thrive. Yet they often forget those who deliver customer experience—the employees.
Simran Singh and Yene Paz from Macadamian Technologies believe that even the smallest team should pay attention to employee experience. And on June 21, they are going to prove it by sharing their case on EX research and employee journey mapping at our online event.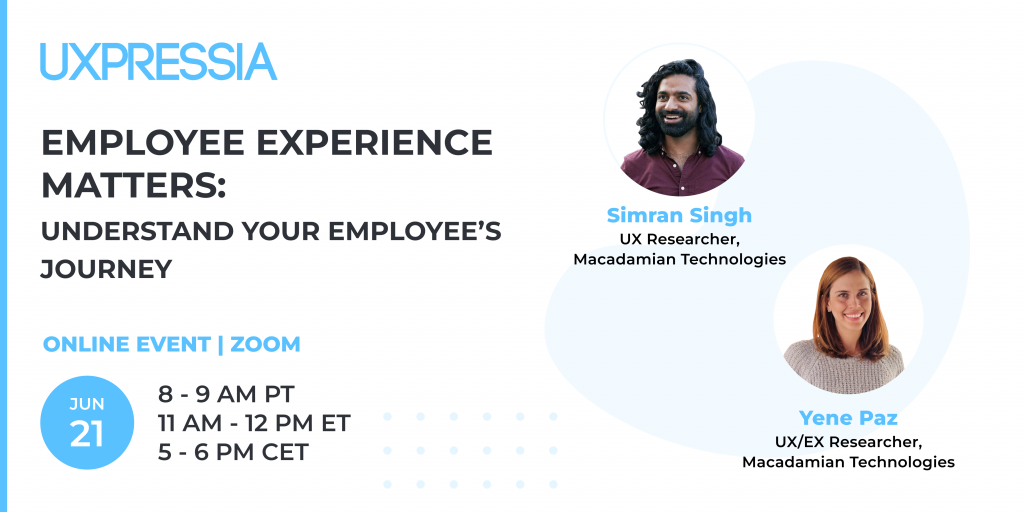 You will learn:
✔️ How to sell EX initiative to your team and top managers;
✔️ How to plan research and actually do it;
✔️ How to map and design an employee journey;
✔️ How to get stakeholders on board and engage them in the process;
✔️ Employee journey mapping benefits for your business.
❓ As always, the event will flow into a Q&A session where you can elaborate on EX nuances.
📹 Not sure you can join us live? We'll send you the recording after the session—all you have to do is sign up.
Related posts