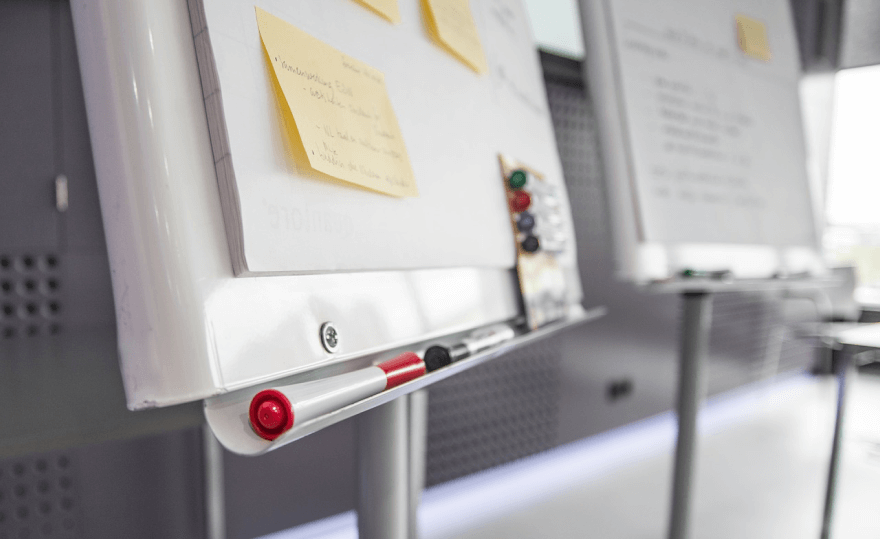 HorizonCX is a small agile consultancy led by two certified customer experience professionals — Karl Sharicz and Joe Camirand.

They work with two types of clients: organizations that want to achieve customer experience excellence and individuals who have recently been promoted to a Customer Experience Manager role within their organizations.
The Challenge
As part of their services, HorizonCX offers the Customer Experience Training and Certification Program where individuals who are early in their CX careers can learn the basics of customer experience.
When teaching the course, instructors present customer journey mapping as one of the first things their students ought to be thinking about. But due to time constraints, they cannot delve too deeply into the methodology. They can only conceptualize it and show examples to the class. But examples found on the Internet are of little help in selling the methodology to the audience.
When working with companies as consultants and CX instructors, HorizonCX folks also try to get them into customer journey thinking first and encourage clients to keep their maps alive by updating them regularly.
The Solution
HorizonCX leverages customer journey mapping within their own business as well. They have a map that illustrates the typical journey of their clients.
"We first used Excel spreadsheets to map journeys. But when we found a neat little tool called UXPressia that makes maps a lot easier to create and more visually appealing, we switched to it."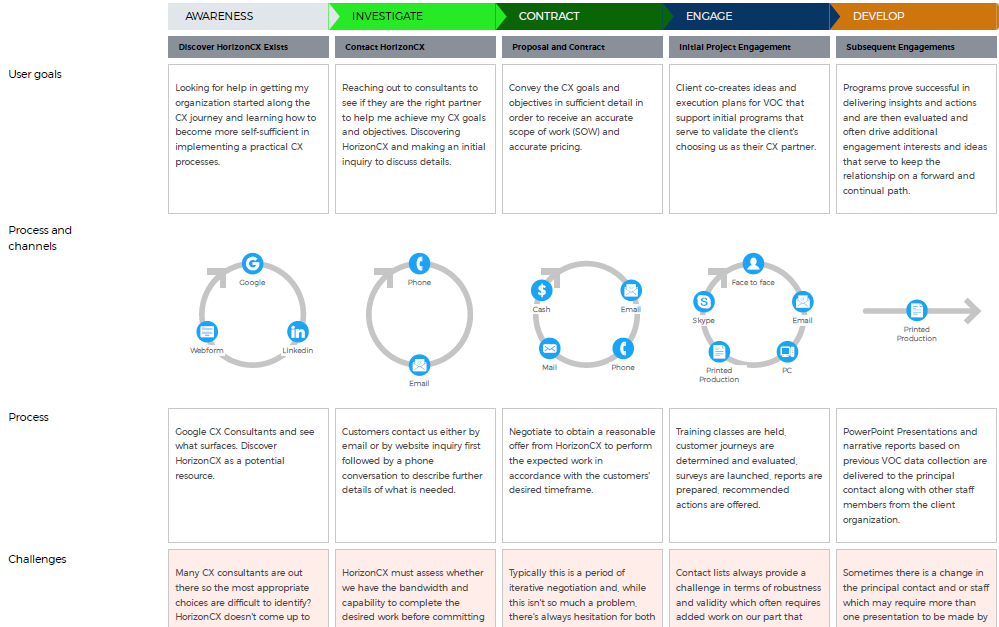 HorizonCX constantly updates the map with insights from existing clients. And they also started to show it to their students and new and potential clients as an example of a real map.
The Result
The map built with UXPressia's CJM tool helps HorizonCX instructors get away from generalities that are hard to digest when talking about the methodology. They demonstrate it to the class, and everyone gets the picture right away.
"Every time people see our map, they exclaim: "Oh my gosh, that looks so nice and so easy! I could do this, and I could make use of it." They readily see how they could apply such a map in their business."
Karl Sharicz, CEO at HorizonCX, has become a passionate advocate of UXPressia. He spreads the word about the CJM tool among CX-minded people.
"I've seen people create journey maps in Excel that might look close to as fancy as they look in UXPressia. But I don't have that kind of time to do that. I need a tool that gives me a result immediately, and UXPressia does the trick. I don't need somebody to help me work with it, as it is totally accessible and easy to use. You really don't need to be an expert to use this tool. It's self-service for a CX practitioner, and I like that."