Starting a new business is a minefield, especially in COVID times. You assemble a team, come up with the best ideas, find money, create a product or service, target the right customers, and so on. But do you really know what your customers want and how to approach them better? Can you predict possible challenges? Or can you come up with a strategy that will speed up your business launch?
This Thursday, July 29, Fernando Cera, Founder of the innovation and business design consultancy Spark Design Thinking Studio, will explain how to use journey maps and personas to develop and start successful businesses.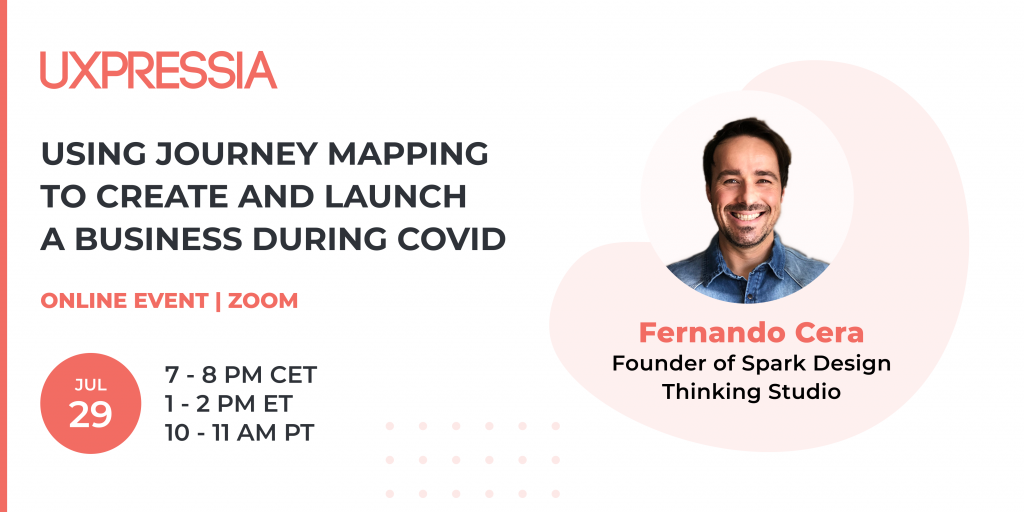 During the session, Fernando will share:
🟡 Why empathy is a must when you are launching a new business;
🟡 How to use the data gathered during personas creation to improve your product or service;
🟡 What tactical advantage a customer journey map can provide;
🟡 How to foresee troubles within a buying or service journey;
🟡 Why a technical approach to customer journey mapping and personas fastens a product or service launch.
❓ There will be also a Q&A session where Fernando will answer your questions. It's a great opportunity to get answers from the person who's been there themselves.
📹 Can't make it live? Don't hesitate to register and you'll get the event recording afterward.
Related posts