Journey maps become actionable only when you actually act on them. And our new release brought the functionality that will help you to do that.
Meet Jira issues — the new section in UXPressia's Customer Journey Mapping tool.
How does it work? 🤔
The Jira issues section allows you to incorporate your Jira issues inside your journey maps. This way you can track the progress and see the full picture of what needs to be done to improve the experience and who is responsible for that.
All you have to do is add the Jira issues section to your map and log into your Atlassian account.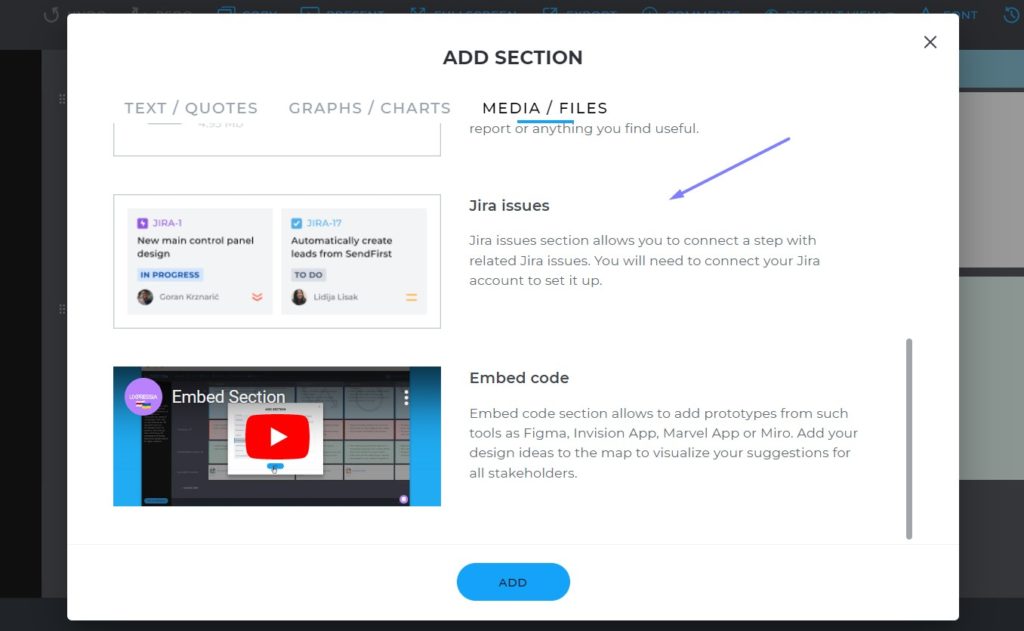 You can add multiple issues to each journey substage.

Who can add issues to the Jira issues section?
After you add your Atlassian account to your Workspace, all workspace contributors will be able to add Jira issues to any journey maps inside this workspace.
Are you ready to give the new functionality a try?
Related posts