Customer journey maps are a powerful tool to get to know your customers better. You visualize their experience, detect customer experience challenges and opportunities, and develop actionable insights. But sometimes this tool falls short of expectations due to mistakes made when creating such maps.
In this post, we will look at 11 common mistakes that don't allow you to build effective journey maps. And learn how to avoid them.
#1 Not defining the project goal
If you start a journey mapping project without a specific goal everyone in the team knows about, it will fail or underperform. So decide on the project goal or set of objectives first.
#2 Using non-reliable data
Successful projects start with research, and the same goes for CJMs. You can firmly believe that you know your customers inside out. That you don't need to do any research before you start mapping. But the truth is that your map won't reflect the actual journey of your customers without data based on research. So you need customer interviews, analytics, and other sources. Otherwise, it will be based on assumptions and won't bring any value to your business.
#3 Interviewing only loyal customers
Loyal customers are more likely to agree to participate in interviews, but you need to talk to non-loyal ones too. When it comes to the loyal customer type, the chances are that they had only a positive experience with you. Hence, it's leading to the false impression that you don't need any changes at all.
#4 Not focusing on early stages of interaction
The customer's first impression is the starting point to probing customer needs and adapting to those needs. Therefore, by studying the customer needs at the early stages and offering them the right solution at the right time, you are more likely to turn a one-time buyer into a loyal customer.
#5 Not giving enough attention to the retention stage
What makes clients stay with you? What influences their decision and can make them go away? The retention stage can give you answers to these questions. It helps you understand how to improve your customer retention rates. That's why it is crucial to analyze the clients' feedback. So run surveys to understand your clients' needs, expectations, and problems at this stage.
#6 Including a limited number of touchpoints
When building a CJM, you may be tempted to include only some touchpoints and not take others into account. E.g., you do an e-commerce store journey map and include the only touchpoint — your website. But other touchpoints (your blog, face-to-face communication, etc.) also influence the total experience. So it's vital to consider them and have them on your map.
#7 Not mapping the journey of your competitor's customers
Mapping the journey that your competitor's customers take can do you a good turn by helping you understand the gaps in your customers' experience. As well as to fix the things that they don't like about you, improving customer satisfaction, loyalty, advocacy, and attracting new customers.
#8 Not updating your customer journey map
To be effective, CJMs cannot be done and dusted. Those should be living documents that are constantly revisited and updated with fresh data. An old map won't be useful for your business. It's like using an outdated GPS device that sends you to the places and roads that don't exist anymore.
#9 Not involving stakeholders
Customer journey mapping should be a team effort that breaks down the silos in your organization by creating a shared view of the customer experience. You won't develop an effective CJM that uncovers all customer experience issues and drives organization-wide changes without involving representatives of different departments. As well as without the management whose buy-in you will need for every initiative inspired by your map.
#10 Not asking for advice and guidance
The entire project's success depends on the expertise of the people involved. So if you are new to customer journey mapping and don't know how to get started, it's a good idea to seek outside help. Ask experts to help you with setting up the whole project, forming a project team, guiding you through the journey mapping process, and more.
#11 Taking no actions
The journey mapping project doesn't end when you finish the map. You should analyze it, ideate based on it. Then end up with a list of initiatives you are going to launch. So use your CJMs to drive actions, responsibility, and accountability.
These were the common journey mapping mistakes people make when doing customer journey mapping. Being aware of the things you avoid, you will definitely succeed in improving the customer journey for your business.
About author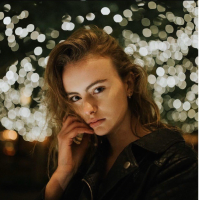 Related posts