What do brands really mean when they call their customers loyal? Most of the time, the word is actually a substitute for people who make repeat purchases or regularly bring in revenue. In the commercial context, it's only natural to think in terms of numbers and transactions. But there is a difference between a shopping habit and genuine affinity, which is what customer loyalty ultimately means.
In this article, we'll look into the nuances that make up the customer loyalty concept, explore the benefits and outcomes it has for a business, and suggest how you can measure and improve it.
Customer loyalty: definition
If we were to create a formula that defines customer loyalty, it would be:
Customer loyalty = Customer satisfaction + Customer retention + Brand advocacy + a secret ingredient
Why aren't the first three components enough, you might ask? Consider this:
Not every customer you retain is loyal, but every loyal customer is a retained one;
Clients may shop from various companies of the same category, only coming to you when the price is lower;
A customer can purchase a certain product of yours, but only do it through a reseller or a distributor they are actually loyal to;
People might not like a particular service under your brand, but they would still recommend you to their friends.
Example
Customer A: buys a new iPhone every couple of years to replace the old one.
Customer B: gets an iPhone on sale because it is cheaper than Samsung.
Customer C: orders an iPhone through Amazon because it's their go-to platform.
Customer D: purchases every single Apple product in a queue the day it comes out.
Only the last case shows real loyalty.
So what secret ingredient makes customer loyalty more than the sum of its parts? It's the emotional attachment that a client has to a brand. A strong, meaningful connection between the two of them that comes from aligned goals and values.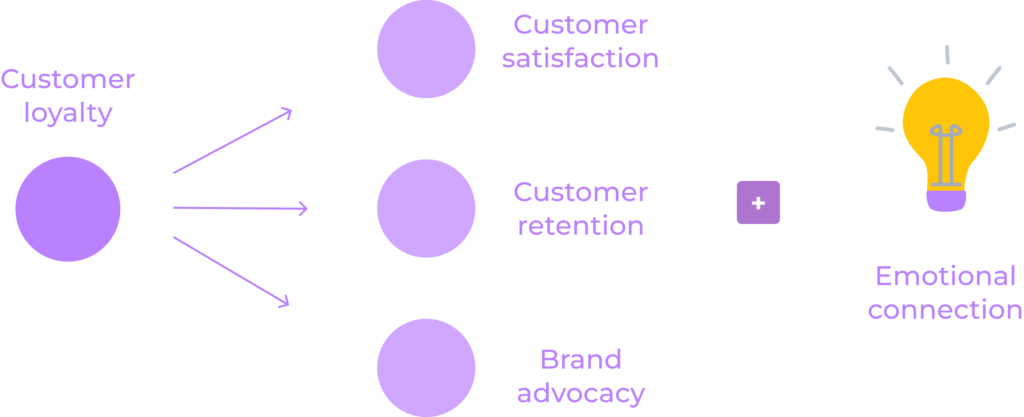 To find out whether your customers are loyal or not, answer these questions:
Do you have repeat business? Why do clients return, or why don't they?
Would customers recommend you to other people even if you don't offer any incentives or rewards for it?
Are they loyal to both your brand and the distribution method you use?
Do you invest resources into knowing more about your customers? How well do you address their needs?
Laying the foundation for customer loyalty
To foster long-term relationships with your customers, you will need to:
1. Offer a great product.
A research study conducted in 2021 sampled 100 customers of a coffee shop. It showed that service quality, while important for the overall customer satisfaction, has no direct effect on customer loyalty. Product quality, on the other hand, has a significant effect on it.
Work on the value and quality of your product: this is fundamental if you want to keep customers coming back. To take loyalty a step further, figure out your unique selling proposition. Customers can't choose you over competitors if there is nothing to set you apart from them.
2. Understand what your customers want, need, and desire.
It's not just about knowing your target audience and demographic characteristics like their age, income, or job title. What motivates and frustrates your customers? What goals are they trying to achieve with the help of your product? Look into creating personas to learn more about your clients and divide the audience into several distinctive segments.
Personas can also help in reaching business goals that contribute to loyalty:
Using personas can make websites 2-5 times more effective, improve email click-through rates by 14% and conversion rates by 10% (HubSpot).
90% of organizations achieve a better understanding of their customers by using personas, and 82% of them have an improved value proposition. (Deccan Herald).
3. Deliver a stellar customer experience.
Can customer experience make a difference? You bet:
86% of customers are willing to pay more for a superior experience (Forbes).
80% name it a key differentiating factor in choosing one brand over the other (Salesforce).
Following a positive experience, customer spending increases up to 140% (Deloitte).
The concepts of loyalty and customer experience are closely related. They stem from the same things: trust, empathy, personalization, timely and relevant communications, and memorable encounters. For a comprehensive review of what your customers go through, particularly the moments that have the most impact on the customer experience, consider using journey mapping.
Customer loyalty benefits and business outcomes
If we look at customer loyalty from a business perspective, its three components: retention, satisfaction, and advocacy — already make up a state that most companies strive to reach. And with the emotional attachment added to the mix, you'll be reaping the following benefits:
More repeat customers;
A larger contact base;
Access to valuable customer data;
A better brand image;
A larger number of referrals;
Increased profits;
And so on.
Loyalty programs are not the magic pill, but they actually do a great job of encouraging repeat purchases with all the rewards they provide. And as people willingly sign up for them, you'll have an easy mechanism for collecting their contact information. Over time, this makes for more customer behavior data like interaction history or buying habits. You can use statistics like this to create personalized offers or generate insights about your target customer.
Retention is way cheaper than acquisition, and it is especially important for companies with subscriptions or payment plans: streaming services, software, delivery kits, online learning platforms, fitness centers, and so on. Loyalty helps with getting more customers to renew or upgrade their membership.
Look at the findings below to let the numbers speak for themselves: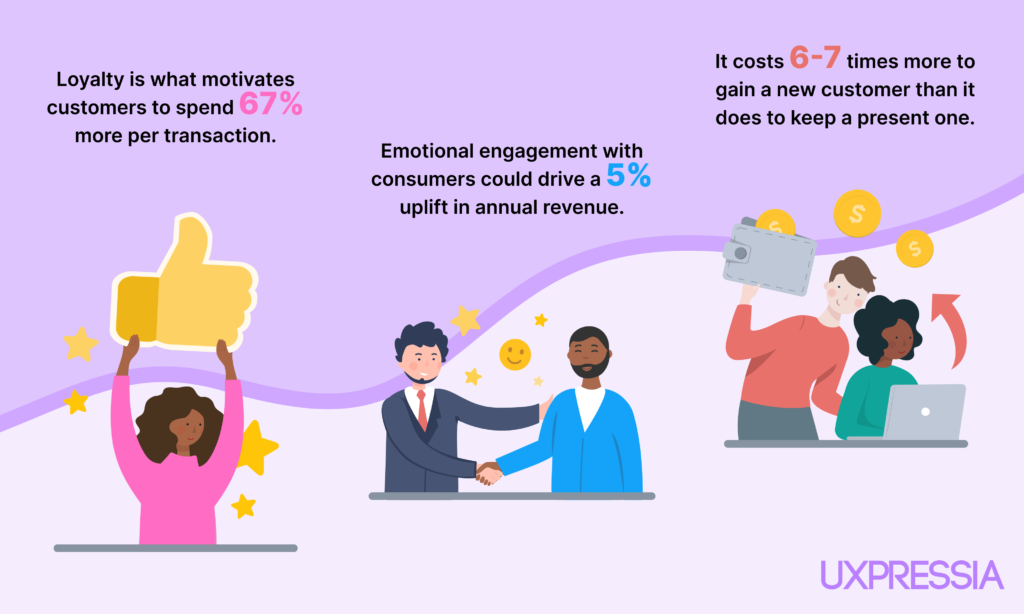 The journey to customer loyalty: stages and metrics
A customer's journey from a stranger to brand advocate is not always straightforward. Sometimes, it's a circle of going back and forth between research and purchase. In other cases, the person doesn't make it past the first stage or two and leaves without recognizing the value that the company can give them. It can take weeks or span several years before you can confidently call a customer loyal. So how can you monitor, evaluate, and speed along this transformation?
Here, again, we can resort to the customer journey mapping technique, but approach it from a slightly different angle. Instead of the traditional path: creating personas and visualizing their end-to-end experience, you can focus on particular sections. For example, take customer expectations, problems, and barriers in achieving their goals, ideas or opportunities for improvement, and metrics that will help you track progress at each stage.
The six stages of the customer loyalty journey are:
Awareness. The customer has a certain need, or a job to be done, and comes across your company as a potential solution. It may happen through a variety of touchpoints: a chat with friends, a website, a social media page, an ad, etc. Here, you would need to work on acquisition and expanding reach. Monitor metrics like customer acquisition cost and reach per channel.
Research. The customer compares several offers to figure out the best fit for them. Like we said before, having a competitive advantage to make you stand out is essential. Track parameters like click-through rate, conversion rate, and quality of leads.
Purchase. Depending on your product or service, different factors will influence this stage. The decision to purchase or leave can come down to things like pricing transparency, delivery and return policies, and payment method support. Look at cart abandonment rates and average order value to assess your purchase process.
Delivery and use. The customer finally starts interacting with what you're offering. Besides improving product quality, working with negative reviews, and addressing complaints, try measuring time to value or customer service satisfaction.
Repeat purchase. At this point, the customer is closer to loyalty than ever. Craft personal offers and regularly engage with your audience to stay at the top of their mind and bring in more repeat business. Keep an eye on the retention vs. churn rate, average order frequency, and customer lifetime value.
Referral. Here's where loyalty programs and general rewards for inviting friends come into play. Measure the share rate, acquisition from referrals, and Net Promoter Score. Try user research methods like interviews, diary studies, surveys, or focus groups to gain more insight into customer behavior.
For a selection of courses and books on the ABC's of user research, check out our dedicated blog post: User research for beginners.
Improving customer loyalty
Now that we've covered the quantitative part of the loyalty equation, let's consider how to enhance the emotional connection it thrives on. Because, again, you can have a killer strategy for getting more clients to come back, but if the empathy and excitement are not there, it might just fall apart.
There are many ways to boost loyalty, and here are seven unconventional suggestions:
1. Create an online community to grow your customer loyalty base. People might not visit your website every day, but they will surely be scrolling through their Instagram or Facebook feeds. Social media is the place to remind them that you exist and share more of your brand personality.
2. Link your brand to an idea or mission bigger than your business. For example, eco-friendly cleaning products can be associated with sustainability and animal protection. People are more responsive to companies that share the same values.
3. Make the customer feel special by offering more than just discounts: they're too easy for competitors to match. Try one of these options: early access to new items, VIP experiences and events, tailored offers, exclusive inventory, and product personalization.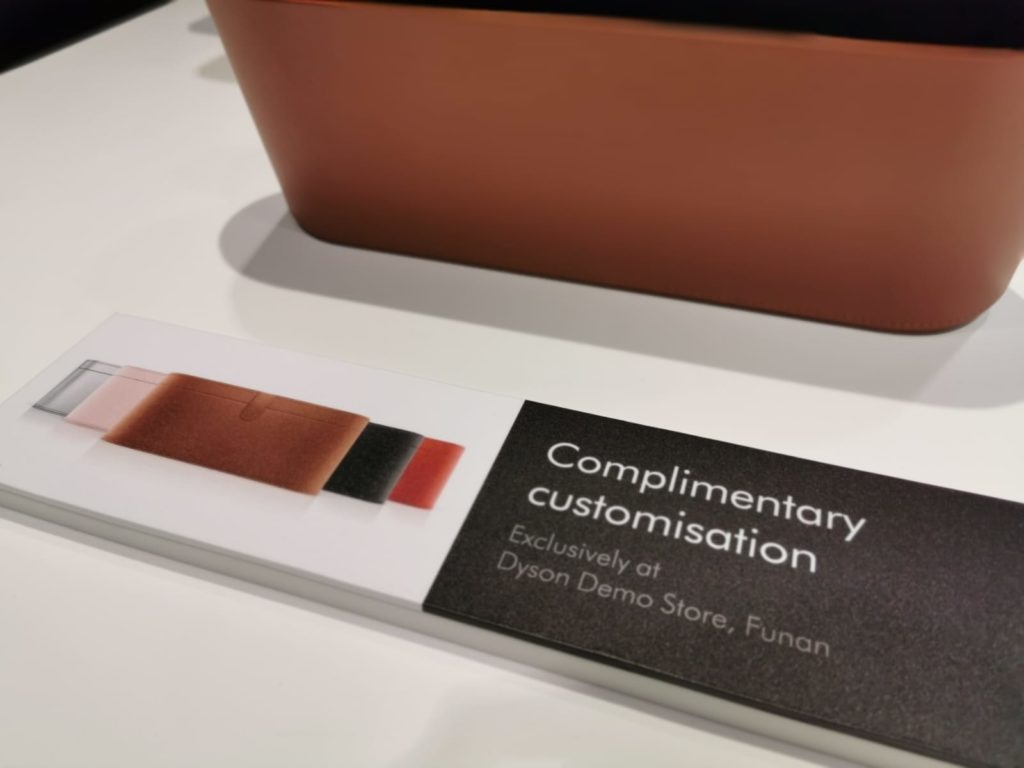 4. Work on your employee experience. If employees are unhappy or not engaged, the customer experience will also be less-than-perfect. Having a mission statement or a common business goal can help with motivation.
5. Stay in touch with your customers and initiate conversations, both online and offline. For instance, if there's a support department in the company, have them check in with regular clients to offer extra guidance. Be proactive, don't just talk to people who have a problem here and now.
6. Use UX research methods and customer journey mapping to look past user roles or job titles and see real people in your clients: with needs, pains, and frustrations to navigate.

7. Create an experience or a loyalty program that stands out. Offer instant recognition and rewards, and consider using gamification for the customer to enjoy participating and have fun along the way.
Example
Trader Joe's, a chain of convenience stores, nails the gamification part of the customer experience: they have a stuffed lobster hidden on the shelves for kids to find and exchange for treats. Employees wear Hawaiian shirts, and the general atmosphere in the store is very casual and light-hearted.
Use cases: three inspiring loyalty programs
Industry giants like Starbucks, Ikea, and Apple are world-renowned examples of loyalty and even borderline obsession. There is a lot to learn from their positioning and marketing campaigns. You'll easily find more details on the web. We'd like to give you three other examples, not as popular, but still insightful.
1. Lululemon, a yoga and exercise apparel company, does a great job of making their loyalty program members feel special: with free hemming, virtual community events, and even access to workouts or discounts for partner studios for premium subscriptions. And it's free to join.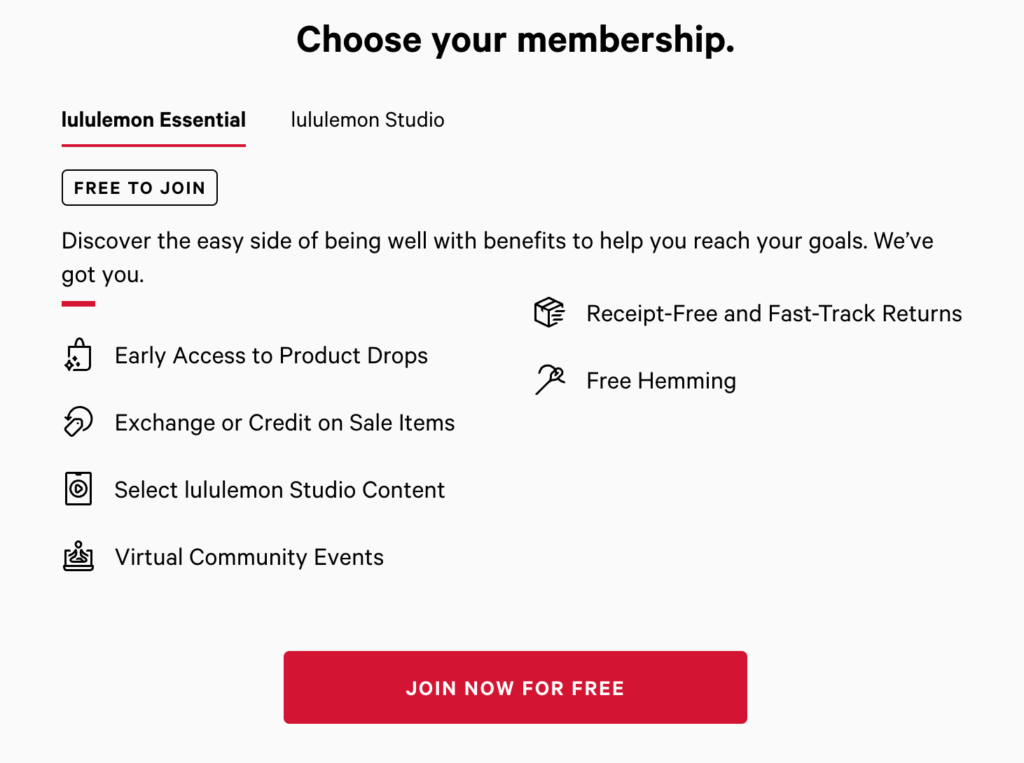 2. Blume, a self-care brand, has a loyalty program called Blumetopia. Customers collect points and can get rewards after reaching a specific tier. But what's even more fun is that you get 'Friend', 'BFF', or 'Soulmate' statuses with the brand, with access to a private Facebook group and a close friends list on Instagram. Talk about creating bonds!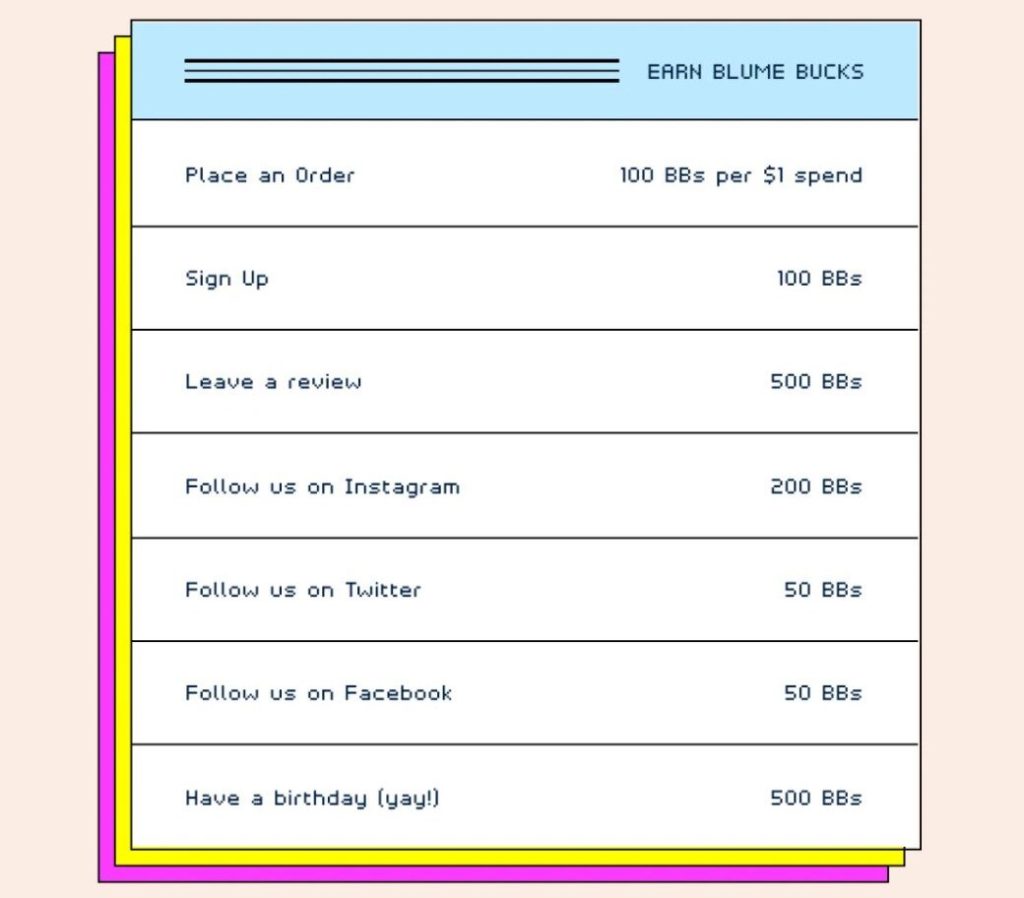 3. Designer Shoe Warehouse has a traditional loyalty program with free shipping, discounts, and birthday perks. What's unique about it is that customers can donate a pair of shoes and get bonus reward points. By addressing the topics of charity and sustainability, the company attracts more like-minded customers.

Final thoughts
In most industries today, switching from one seller or service provider to another has become extremely easy. Thanks to the Internet, thousands of choices are just one click away. And as there are fewer barriers to cross, even the most well-crafted loyalty programs can't make us stay with a brand.
True customer loyalty focuses on building meaningful, long-term relationships between the business and its customers. To achieve that, organizations should invest resources into getting to know their clients and creating personalized experiences. And the reward is worth it: higher satisfaction levels, more repeat purchases and word-of-mouth referrals, and a stronger brand image.
Related posts