We launched this research back in September 2019 to learn what kind of maps people build depending on their background, how they organize mapping initiatives, the impact of their background on maps' structure and content, and their approach to complementary personas.
We also analyzed multiple journey maps that research participants generously shared with us and over 8,800 responses to our onboarding survey sent to all new UXPressia users.
The study had two parts: the survey and in-depth interviews. 250+ participants from different countries took part in the survey. They worked in consulting, IT, marketing and advertising, and other industries.
In the interview part, we conducted in-depth interviews with professionals from 20 countries. These were people who took part in journey mapping initiatives more than once. Most of the respondents were Product/Project Managers, Product Owners, and UX Researchers.
Key research findings
We categorized journey mappers using two scales, which we called Mindset and Lifecycle.
| | |
| --- | --- |
| Mindset personas | Lifecycle personas |
| They answer the question: What kind of maps do people create and how do they approach journey maps as artifacts in general? | They answer the question: How do people collaborate on the journey mapping project and what happens after maps are done? |
Mindset personas
There are three personas in the group:

Maps they build
We added to the report examples of journey maps created by Mindset personas.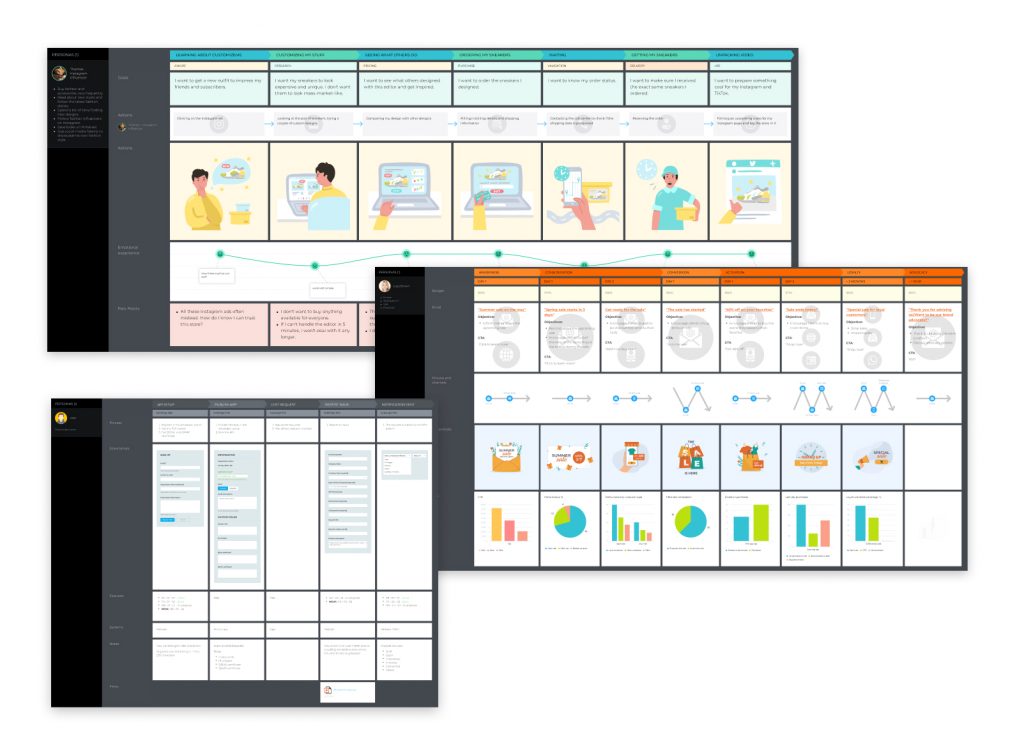 Lifecycle personas
As differentiators for this scale, we used the following variables:
What happens with the map after it is "done" (i.e., the map itself is completed and verified by stakeholders);
Map access mode;
Presentations and workshops usage at the different stages of the journey mapping initiative.
We defined five different behavioral profiles for these personas: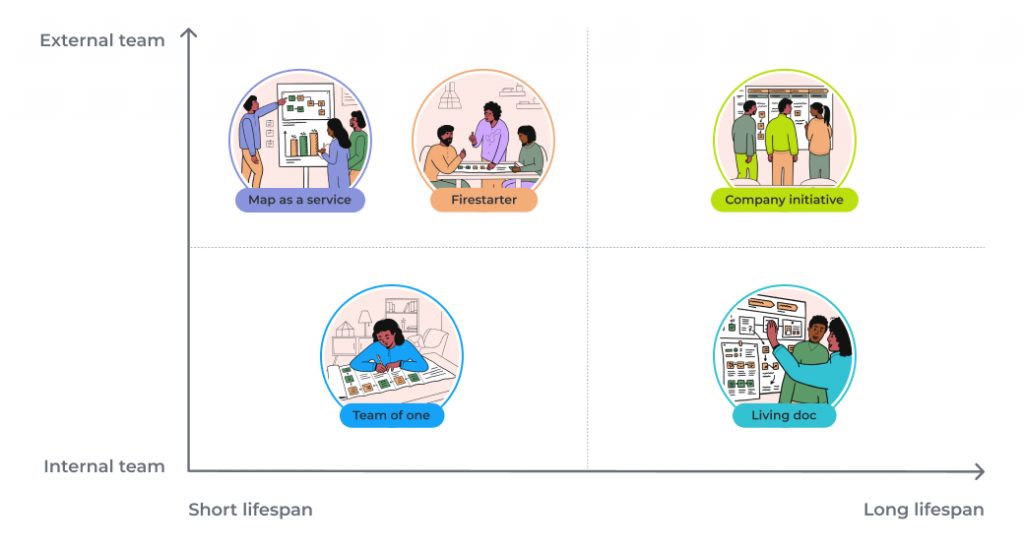 What they do with finished maps
Depending on the lifecycle persona type, these personas transfer finished maps to other tools, pass on to someone else, update maps constantly or iteratively, or use them some other way.
Download the report
Want to learn even more about people who work with journey mapping, artifacts they create, and the mapping process itself? Download the full report. It's free 😉
P.S. Feel free to check out our 2019 journey mapping report to find out what tools journey mappers use.
Related posts