Did you know that the first 3-7 days are the most critical for a newly installed mobile app? It's time when users decide whether to abandon it or stay.
From your own experience, you surely know how hard it is to find an app that will have everything you are looking for. You find an app in the store that seems to deliver the expected results, check its rating, read user reviews, and, satisfied with what you've seen, install the app.
If it were a happily ever after scenario, you would start using the app, immediately fell in love with it, and recommend it to everyone. But in the real world, the chances are high that you will uninstall the app after the first use.
This time, we're going to give you an idea of how mobile users choose apps. In our updated template of mobile app user journey map, you'll find a customer journey of a John, a high-school student.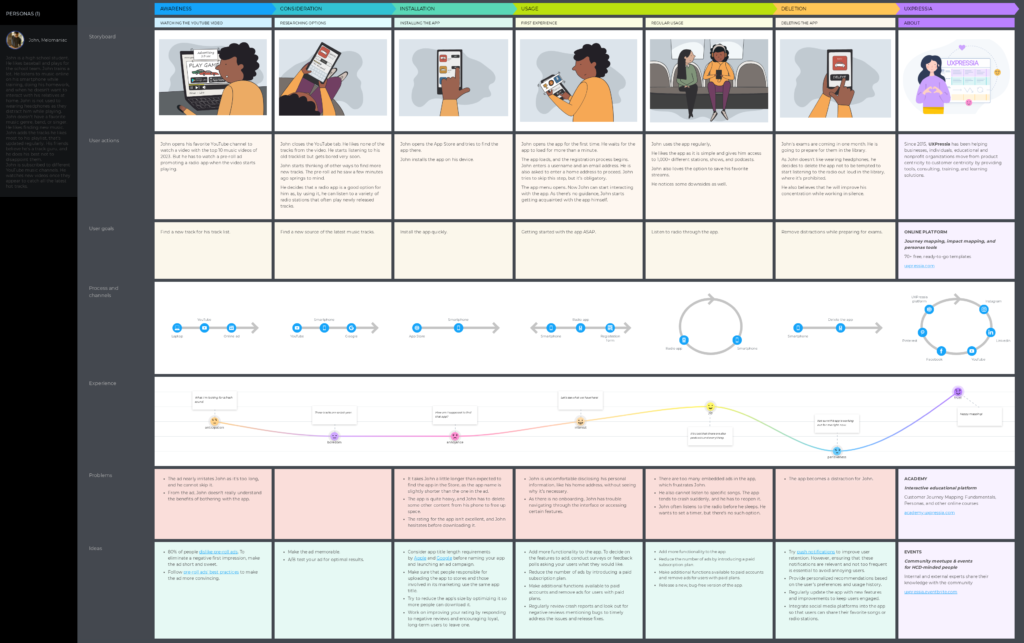 Click here to see the full-size CJM
Johns decides to install a mobile app to discover new music. The template focuses on different stages from awareness to deletion and includes useful tips and ideas.
Ready to create your own map?