Customer journey mapping can be a powerful door to the experience management world, where companies know for sure how to approach the target audience and make them happy.
However, there's a catch.
A journey map has to be done properly. Otherwise, it will be just a cute something with a made-up story inside. Debbie Levitt, MBA is the CXO of Delta CX, a CX and UX strategist, researcher, designer, and trainer since the 1990s, knows it firsthand. And she'll share her knowledge at our online event on March 16.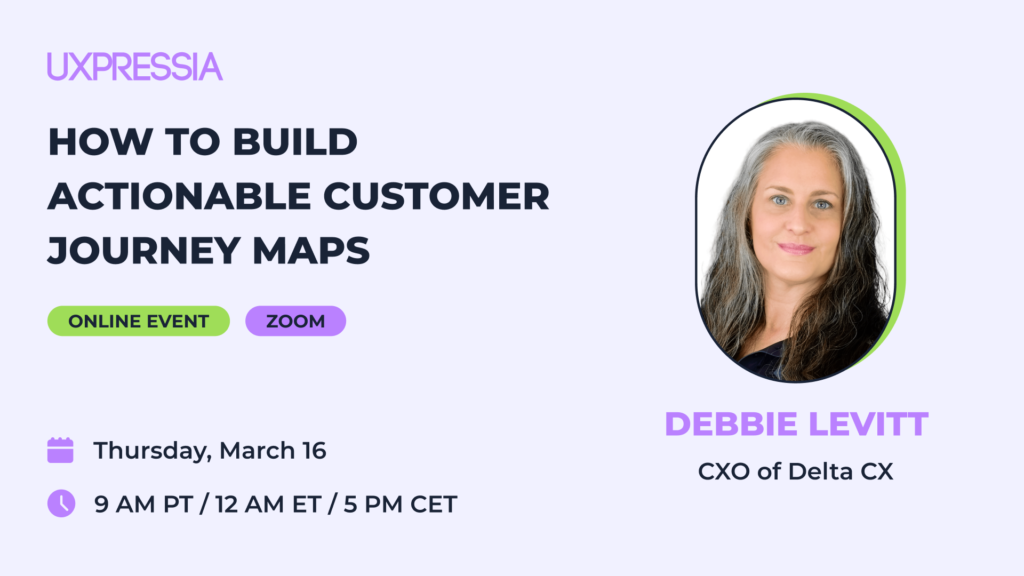 Join us to learn and understand:
🟢 Core criteria of an actionable customer journey map;
🟢 Research practices that let you dig deeper and enrich your journey maps;
🟢 Out-of-box ways to build a journey map that provides even more powerful insights.
💬 As always, there will be a Q&A session where you can ask Debbie to delve into some part of the event topic.
🎥 The event will be recorded, and we'll send the video to all registered participants. Don't think twice, just sign up right now.
Related posts