How to find a surefire way to keep customers happy and make more money? Is it possible to use metrics that can help us understand how customers experience our products and services can make a big difference for a business? 🤔
Percy Rose, Customer Success Leader at Hewlett Packard Enterprise, who has been helping customers succeed for many years, will discuss these crucial questions at our upcoming online event.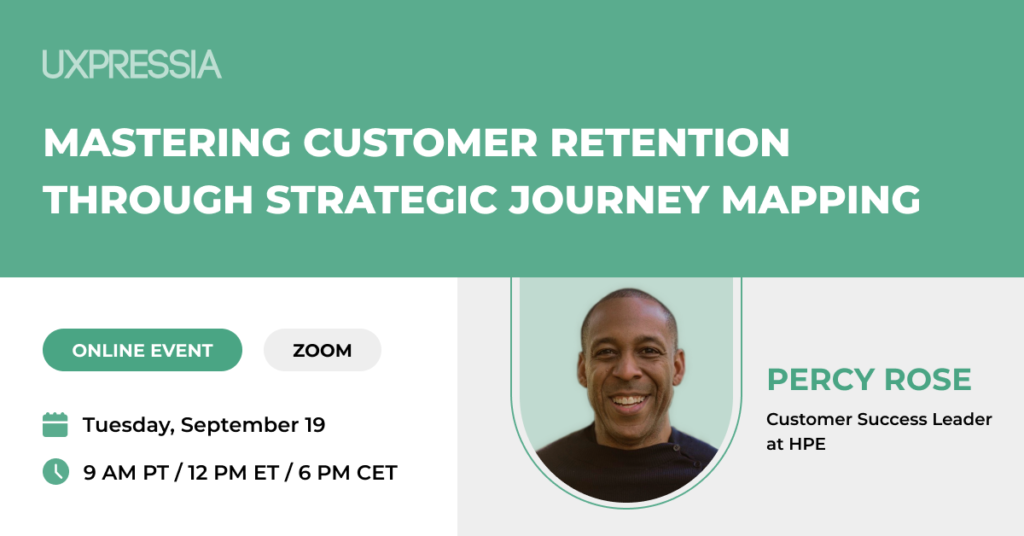 In a highly competitive market, businesses must adopt data-driven strategies to thrive. This means understanding customer journeys through metrics like retention rates and expansion rates, beyond offering great products or services.
Agreed?
Then join us on September 19 to learn how to:
🟡 Spot customer problems through journey mapping to make them happier and more loyal;
🟡 Use data-driven journey maps to predict future customer actions and fix issues in advance;
🟡 Turn your maps into actionable guides by adding important numbers and indicators;
🟡 Focus on metrics like customer retention and net dollar retention to ensure your business grows and succeeds in the long term.
Furthermore, you'll have the chance to ask your questions to Percy during the Q&A session. So, join us in person and stick around until the end—it's always an engaging experience.
However, if attending in person isn't feasible, don't worry. Register, and we'll send you the event recording to your email.
Related posts