We know that the most effective personas and customer journey maps are based on qualitative research data. And there are lots of research methods to capture your audience's behaviors and learn what they do and why, yet a few of such methods let you collect data non-stop. The Diary study does 😎
You may have heard about this method before or read about it for the first time in your life. But you can guess that it takes many resources not every organization has. Good that Nadia Shamsedin, Manager of User Research at BlackLine, modified this method the way almost anyone can use it in their favor. And she's ready to share her version at our online event on September 15.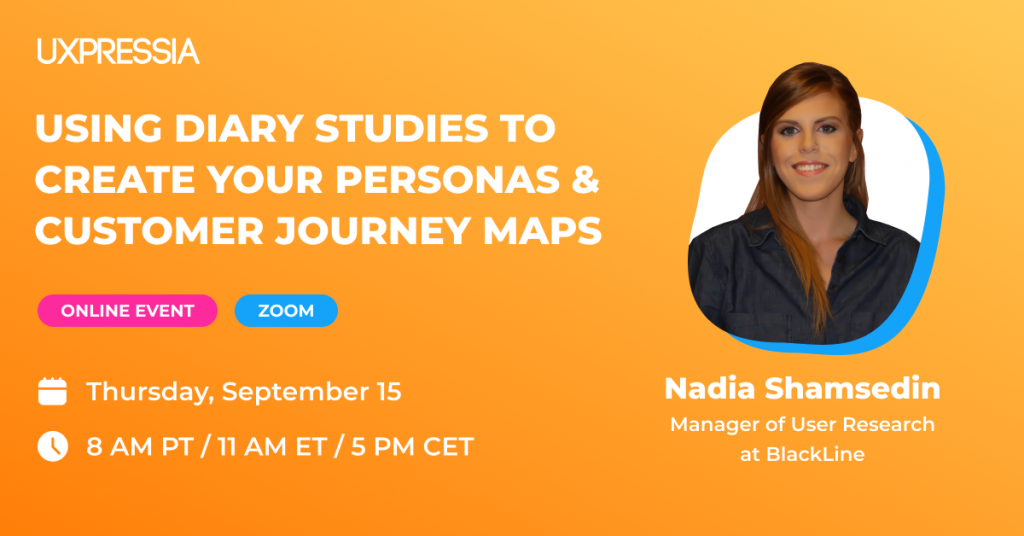 Join us to learn:
✔️ More about diary studies and their benefits
✔️ How to run long-term research with little resources
✔️ What data is more valuable for personas and journey maps in B2B SaaS companies
✔️ How to turn diary study data into personas and customer journey maps
✔️ How to incorporate personas and customer journey maps into your organization
❓ The talk will be followed by a Q&A session where you may ask Nadia your questions.
📹 Not sure whether you will be able to join live? Register and wait for the recording we'll share with you afterwards.
Related posts