Is your enrollment flow smooth like butter or are your users getting lost on the way to the point you want them to be? 🧐
We know that any online business depends on user experience. And any experience issue can put an end to the user journey. So it's only fair that Tiziana d'Agostino, a UX Psychology and Interaction Design Consultant, uses customer journey mapping as a lens to zoom into user experience and identify its flaws and ways of improvement.
On May 24, Tiziana will share her language school enrollment case and show how journey mapping can help online students to join classes without friction.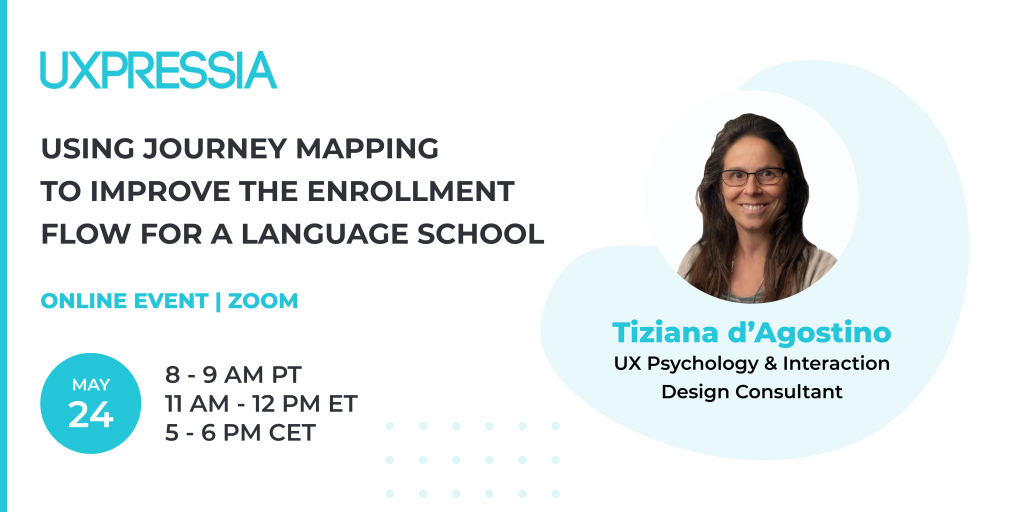 Come to get…
✔️ Ways to spot all the obstacles in your user's journey;
✔️ Tips to find areas of improvement;
✔️ Guidance on mapping a desired enrollment flow;
✔️ Support you might need before a big overhaul of a user journey.
❓ Collect your questions and stay until the end of the session: we'll be having a Q&A with Tiziana
📹 No time to join us live? Sign up and get the event recording to your email afterwards. 
Related posts