Health is a sensitive topic. We all are patients at times, which can be challenging. So how to help a person in such a vulnerable state throughout their journey? How to shield them from additional pains and troubles? And, what's most important, how to identify these pains and problems?
Meet our new cheat cards deck, a hybrid of design beauty and deep expertise. This time the cards will help you to build a healthcare journey map. We co-created the deck with Ilonka Coenraad, Founder of Patient Journey Lab, who collaborated with us on the detailed and comprehensive patient journey map template that provided the basis for the cheat cards deck.
Healthcare journey cheat cards
This deck leverages Ilonka's first-hand experience in patient journey mapping. It not only contains cards with typical stages of a patient journey but also provides actionable tips that you can easily grasp and put into practice.
Example: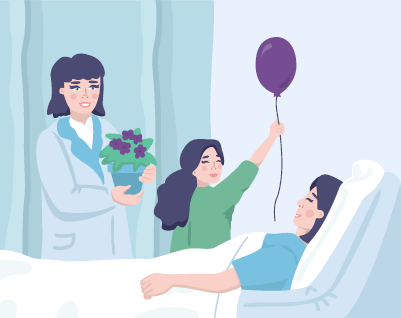 Visiting hours stage
Tips for this stage:
Make sure the house rules are clear to the patient and their visitors.
Give the patient's family a chance to get the necessary information and ask the nurses and doctors questions.
Moreover, there are general tips for stages and journey mapping as a methodology to improve customer experience.
All the cards are connected by storytelling. You will follow Robin throughout an end-to-end patient journey, from illness to recovery.
How to use the deck?
Our deck contains 30 cards with general, stage-related, and all-stages-related tips. Each side of a card has useful information.
We used color-coding to make the deck handier. It will only take you a glance to get what stage a card belongs to. For instance, the blue color means the First symptoms stage while the green is for the Treatment.
Use the cards to identify stages of your particular case, or to rethink the map you've already built. You don't have to include all the suggested stages, yet if you want to dive deeper and find the possible flaws within the journey your patients go through, try to cover all steps they take.
This deck will save you time and effort. It will help to avoid possible mistakes or look at your map from a new angle. It's also good for internal workshops and brainstorms. It shows moments you need to pay attention to when trying to improve a patient's experience. You can use it as a digital document or print and cut it into separate cards.
ENTER YOUR DETAILS TO DOWNLOAD PATIENT JOURNEY CHEAT CARDS:
Related posts