Sometimes you wish there was a way to leave comments on journey maps and personas and start a real-time conversation right inside your artifacts. In addition to that, getting notified about the activity happening on your artifacts would also be a good idea. And why not get a Slack notification on top of all that?
Guess what? No need to wish for it anymore! This time we are making the commenting mode, in-app and Slack notifications part of UXPressia!
Pin them anywhere
Add an unlimited number of comments anywhere on your artifacts. Comments show up in real time and can basically serve as a live chat for your team. This gives you a whole range of possibilities like leaving feedback, suggesting edits, or even starting a discussion.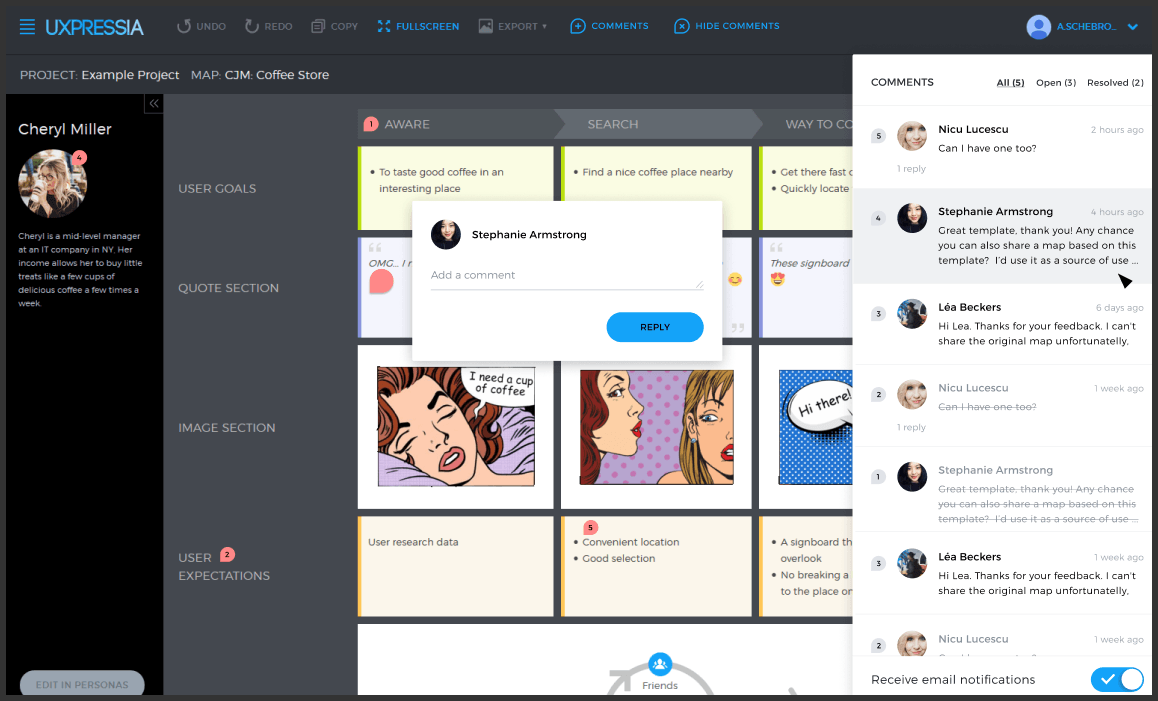 Your comments will be visible to all of the users participating in the project. Besides that, they can resolve your comments, reply to them and add their own. That way you can bring even more collaboration into the process and make sure everyone is on the same page.
By the way, the people visiting your projects via a direct will also be able to view your comments and reply to them, which means you can now collect real-time feedback from your team or your clients right in a journey map. And that is massive!
Another thing about comments is that you can mention teammates within them and also use markdown to add some style to your text. Take a look at the markdown guide to get the idea.
In-app notifications
But wait, there's more! Don't miss any discussions that are going on within your artifacts. UXPressia in-app notifications will keep you updated on comments and questions that your teammates leave on your personas and journey maps. The notification list will be within one click under the top-right drop-down menu.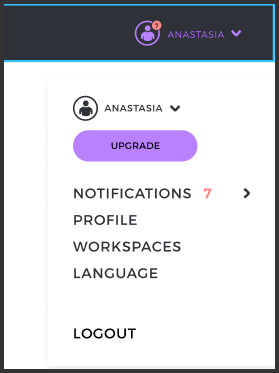 Slack notifications
And we are not done there yet! To sum up this release, we added integration with Slack, which means that now you can receive notifications straight to your work messenger. Just select the types of notifications you would like to receive and the Slack group you want them to get into, and you are ready to go.

That is it for the new feature, we are excited to finally roll it out and hope you find it helpful and easy to use. Give it a try!