The remote job is not a magical unicorn. Many have seen it before. Times have changed. More and more people prefer to work from home, more and more employers provide this opportunity. Both are getting accustomed to the new kind of employee journey.
Distance complicates the processes everyone's used to. Plus, employee experience has been something you can watch with your own eyes, and now you can't use nonverbals to read between the lines. People are avatars, separated by screens and displays. How do you onboard a person when the "board" is virtual? Good question.
To help employers better understand what awaits their remote workers and design a similar map for their employees, we mapped an employee journey for an online hiree. With employee actions, processes, touchpoints, emotions, thoughts, problems at different stages, and their solutions. Now it's all yours to use and tweak.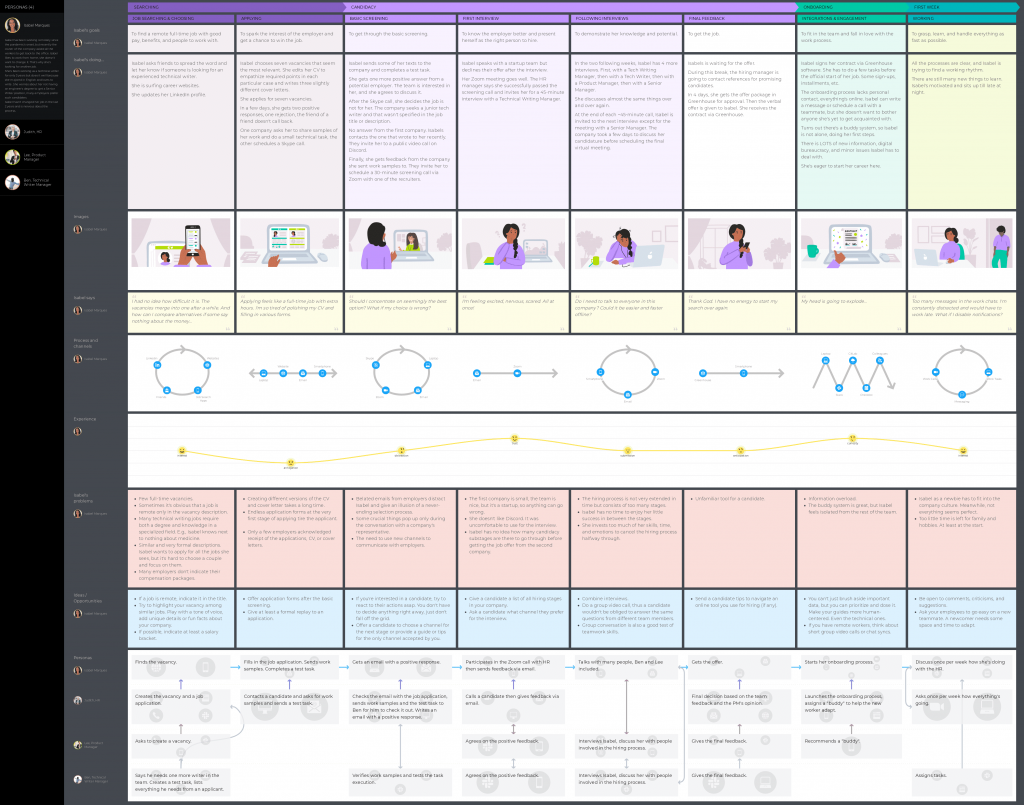 In this template, we took into account that our persona deals with many organizations at the same time. And that everything, from searching to work itself, is carried out online.
Persona(s)
Our ready-to-use persona whose journey we follow is Isabel. She has been working remotely but has no experience in totally online employment. She has some expectations, but can she predict everything?
You will also find the HR, Lead Technical Writer, and Product Manager personas on the map. Check the Personas section.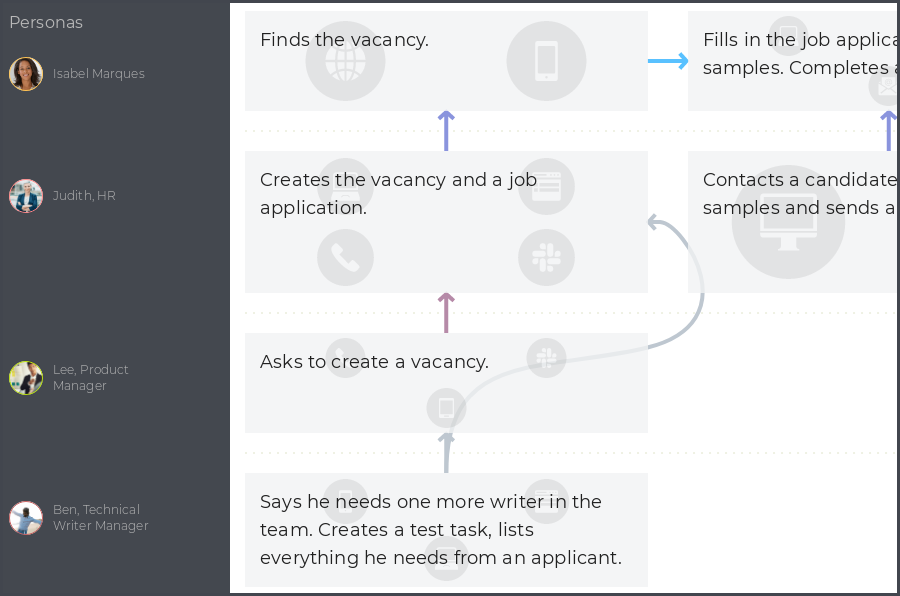 You can see how and at what point in time they interact with Isabell and each other. These touchpoints are your zone of direct influence on the way to a better remote employee experience. Add some more to cover them all.
Ready to build your own remote employee journey map upon our new template? Hit the button below.
Related posts