Presenting your customer journey map or persona the right way is just as important as creating this artifact. Your presentation is the key in selling your idea to the client or other stakeholders.
And having a way to present it online without printing or "PowerPointing" is sometimes a life-saver. Especially, when last-minute changes kick in. 🙁
We know what it's like. We've all been there.
So we brought you the Presentation Mode which kicks PowerPoint-like experience up a notch and takes it online.
Now how is it different from the fullscreen mode you ask? Where do we start...
All in one place
So first of all, all the maps and personas you have within the project you are presenting are now just 1 click away. So you don't need to jump back and forth from a map to the dashboard to show another map or persona!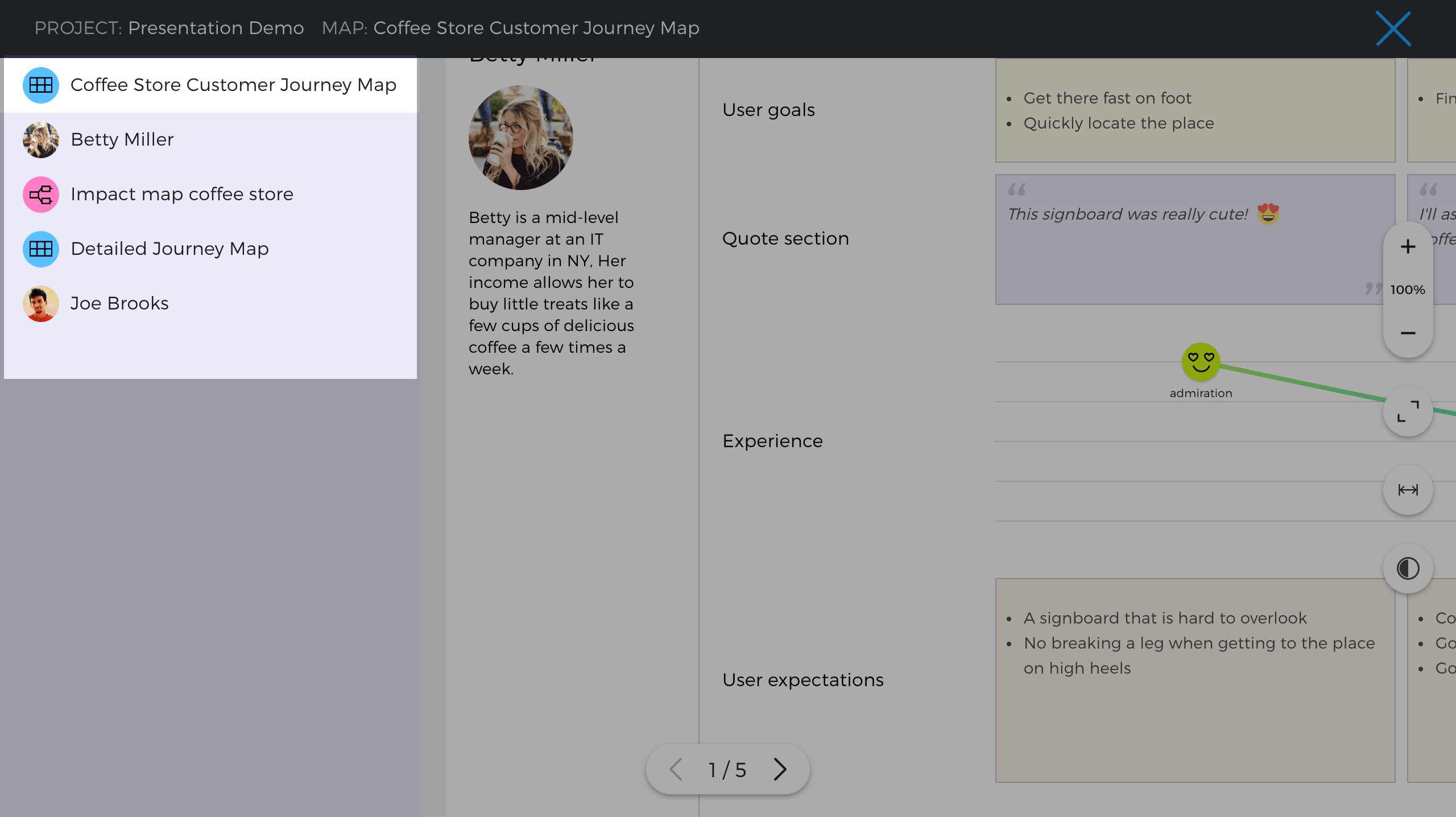 And the panel auto-hides so it doesn't get it in the way of your perfect pitch.
Smooth navigation
Navigating the artifact you are presenting is now easier than ever. Drag maps and personas around with your mouse or touchpad around the screen and zooming in and out smoothly to dive into more detail as needed.
Fit to screen
You can fit a large map to your screen in a single click.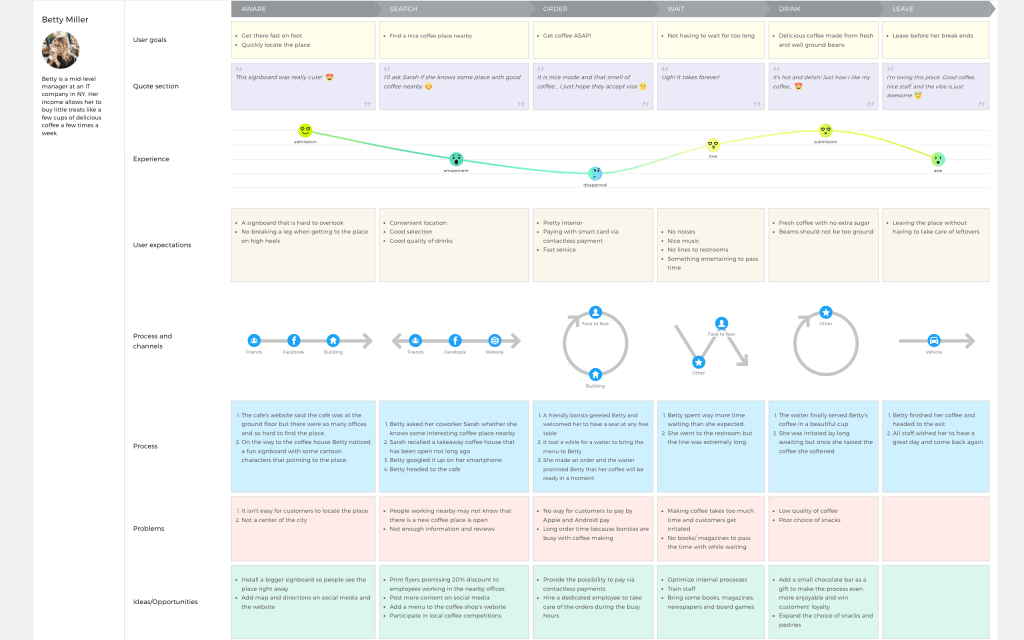 Theme toggle
You can switch between light and dark mode in a click of a button. So you're not limited to whatever option your selected when exporting. Is too dark in the room? Change the theme to dark to save your audience's eyes. Need more brightness? Switch back to light theme. It's as easy as a light switch.
Real-time collaboration support
Presentation mode is available in view-mode only to prevent unintentional edits, but all change made in the editor by others (or you if you switch to another tab) will reflect in the map you are presenting instantaneously!
And that means that any typo or mistake your teammate notices when you're carried away presenting can be fixed by them on the fly. Teamwork 2.0. Can't get that with PowerPoint!
Plus, you can project a map in the presentation mode during a workshop while other make edit on that same map. This will ensure that everyone can keep track of what's going on on the big screen in real time. Whoa.
Now that's one to beat.
So no matter if you're pitching to stakeholders, running a digital (or semi-digital) workshop, or doing a screencast, presentation mode will help you rock it like never before.
Upgrade to PRO today to get presentation mode and other awesome features!