Welcome aboard the UXPressia plane! Please fasten your seatbelts and get ready for the flight.
The cabin crew will be coming around in about 15 minutes to offer you a light snack and beverage, and the inflight system will become available shortly after that.
While you are waiting for your meal, check out the updated CJM template for avia travel that we released today. It's in the seat pocket in front of you.
Packed with 9 stages and 10+ substages, the template tells the story of the customer experience on the first business class flight.
The map visualizes the whole process Lucjan Krupa's, a frequent traveler, goes through, from researching a trip to leaving feedback.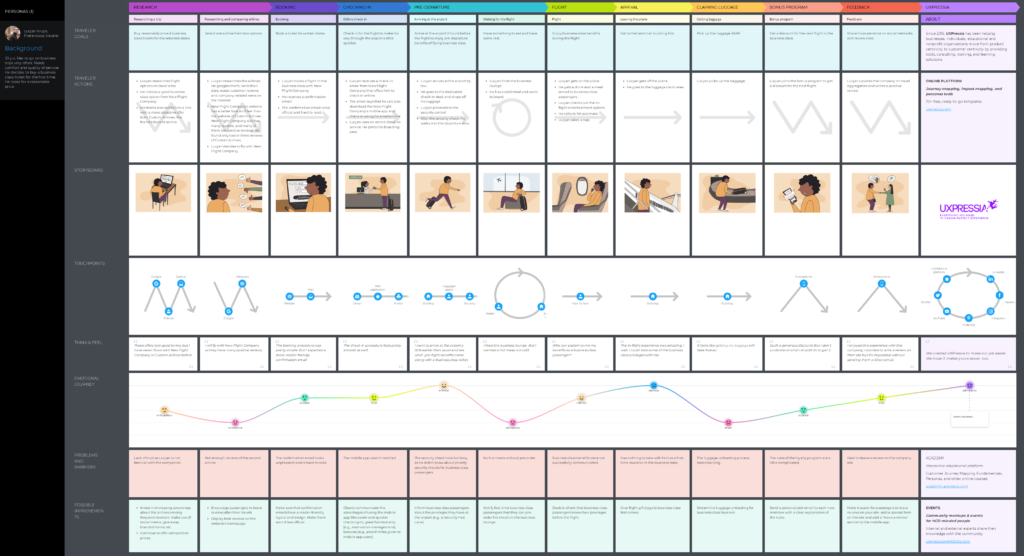 In the template, we used storyboard images to achieve a full visual representation of the customer journey. And we also identified pain points and suggested improvements that can be made to enhance the customer experience.
And have a nice flight!