Well, we already figured out how to approach the collaborative journey mapping and fruitfully run a journey mapping session, and now we hit one of the most tricky topics of our event series — asynchronous collaborative journey mapping.
Just imagine how challenging it might be to share with people your ideas, collect their feedback, validate it with other stakeholders, gather everything, and share it again. Ugh. And such a thing may happen at any stage of the mapping process.
Don't worry, we know how to smooth it and make everything work. And we'll share everything on September 27 during the third event in the series dedicated to collaborative mapping.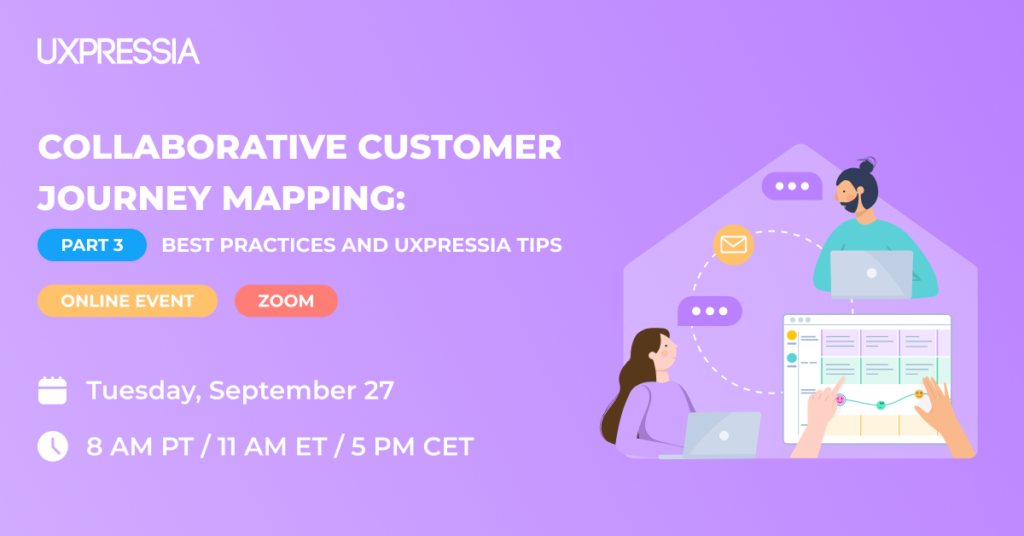 Join us to learn:
💡 When the asynchronous journey mapping collaboration may happen;
💡 What challenges your team may face and how to overcome those;  
💡 Facilitation tips and tricks;  
💡 How UXPressia may be beneficial in asynchronous collaboration.
💬 The Q&A session will be held after the talk. It's your opportunity to clarify any shady parts and get advice for your asynchronous collaboration case.
🎥 We will record this event and share the video via email with all registered participants afterwards. So it's okay if you can't join us live.
Related posts