When you deliver banking and financial services to a business, the chances are that you provide the experience not only to your point of contact in the organization but to all the people working there and even its customers. That's where the complexity of delivering the stellar experience to corporate clients lies.
To help you grasp the specificities of delivering an excellent experience to corporate clients, we took the banking service journey map template we already had and filled it out with a detailed story.
It will encourage you to detect the weak spots in customer experience, understand the expectations and problems of corporate clients, identify the opportunities to enhance their experience, and even more.
The template is built around a 31-year-old entrepreneur from France who runs a business that has recently grown. It covers the steps the entrepreneur takes to sub-contract payroll processing to a bank, focusing on his goals, expectations, and emotional experience.
Plus, there's a persona template inside the Banking service journey map template.
Banking service journey map: stage by stage
We covered 7 stages of a business banking client journey. Let's start from the beginning.
Stage 1. Awareness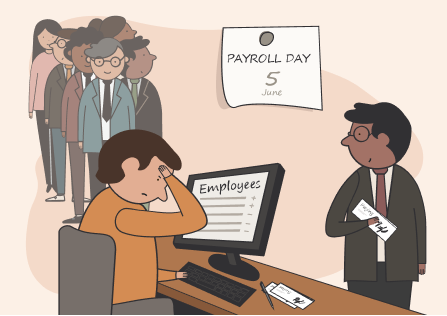 It's when our persona understands they need help from a bank. You, as a financial organization, need to be prepared. There are issues, goals, and problems your clients start their journey with you from. Create related content and easy ways for them to find and choose your company among the others.
Here, the persona wants to subcontract their payrolls to a bank. Describe the required actions for such a case on your website to encourage and guide your current or future clients. The need to use your service may arise the moment they see this content. In other words, you will evoke their awareness.
Stage 2. Research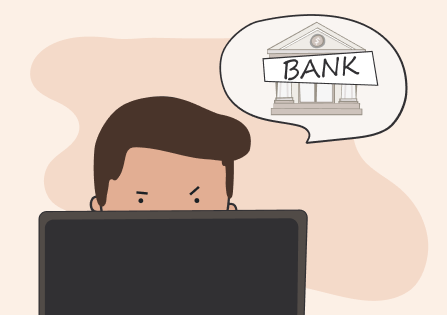 The persona is gathering information and different options on the financial market. They need the most convenient conditions with minimal effort from their side. Sometimes the information on the website is not enough, since even similar cases may have unique twists and turns. What's up with the channels a client would use to get in touch with your staff? Is the line too busy? How many agents communicate in the live chat? Do they really know the nuances of your business?
First contact with the bank means a lot. Especially for entrepreneurs with no time for proper research by themselves. What can you do? Add more relevant channels and be sure you have enough people to manage those.
Stage 3. 1st communication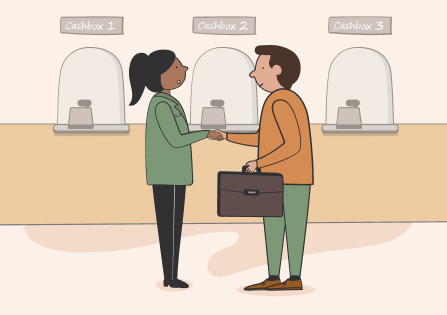 In our case, the persona can't get help remotely, so they go to the office to speak with a bank manager. A long queue is the obstacle the persona has to overcome first. In theory, there could be more issues, such as an overloaded parking or not obvious office location.
Your actions are simple. Provide a clear guidance to how the clients may find the office, describe the parking situation (it's better be honest with your customers so they could find another place to park their car or arrive by other means of transport), and offer them to choose the time for a meeting with a consultant. Again, entrepreneurs have too little time and they always will choose a company that values it.
Stage 4. Using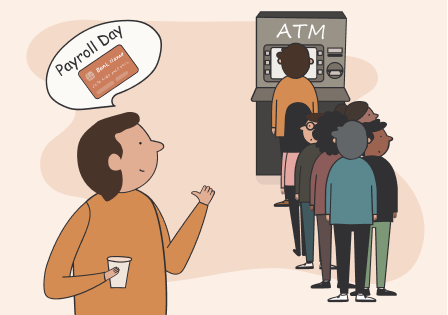 The persona is happy. Everything's set and working. Yet not each of their employees got the card to receive the payment since the banking work hours are similar to theirs. Of course, the persona could let them leave the office earlier, yet you as a bank may consider the card delivery and win the hearts not only of your client but of their employees as well. Who knows, maybe when they need a loan, they will come to you, knowing your great service.
Stage 5. Support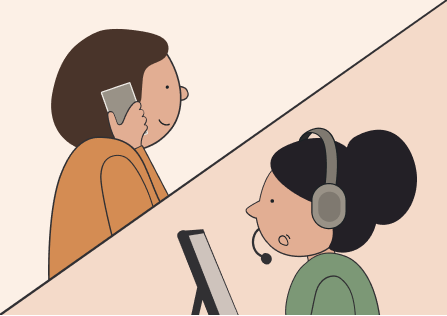 The persona's employee loses their card and needs to get their payment as soon as possible. You can't issue a new card faster than in 3 days. But you can soother this pain with a bonus, like a special discount or a higher cashback. Or you can fix the problem indirectly by inviting the employee to the office to get their money.
Stage 6. Cross-selling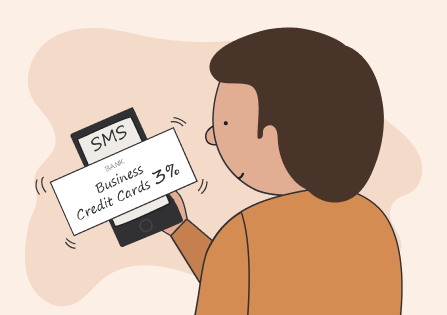 When a client is getting a pleasant experience with you, you may try a cross-selling technique. Our persona receives a message from the bank with an offer to get a loan. Under other circumstances, the persona would not pay attention to the message. But they know the bank and trust it. So persona decides to take out a loan. But include all the necessary details in your offer, because if the client comes to the bank and realizes that they are required to do more than they are ready to give, the chances that they will return are minimal.
At this point, customers are also at a higher risk of churning: if they're not too happy with the journey so far, or if the service you try to cross-sell is not relevant for them or requires too much work. Check out a dedicated article on customer churn measurement in banking to find out how you can predict and prevent clients from leaving.
Stage 7. Getting a loan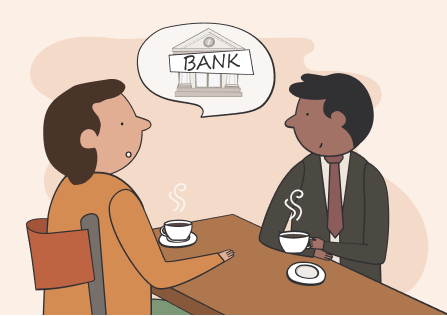 At this stage, the client is waiting for the loan to be approved as soon as possible. But he may also have concerns about future payments. Will it be easy to pay? Can they set up automatic billing? Can they repay the loan early? Anticipate these questions and your client will be happy.
Your turn
Want to deliver better experiences to your corporate clients?
If you want to get even more tips on mapping a banking journey map, check out our Finance and banking CJM freebies and a whitepaper with expert advice.
Related posts