Existing to help those in need, сharities and nonprofits themselves cannot exist without help and support from the outside. Donors are the backbone of almost every successful charity or nonprofit.
Sometimes such organizations forget about the importance of donor experience. But effective fundraising is not about the money, it's about building long-term and valuable relationships with supporters.
Our new template is for charities and nonprofits who want to become more donor-focused and improve their donor experience by identifying existing flaws and gaps and fixing them.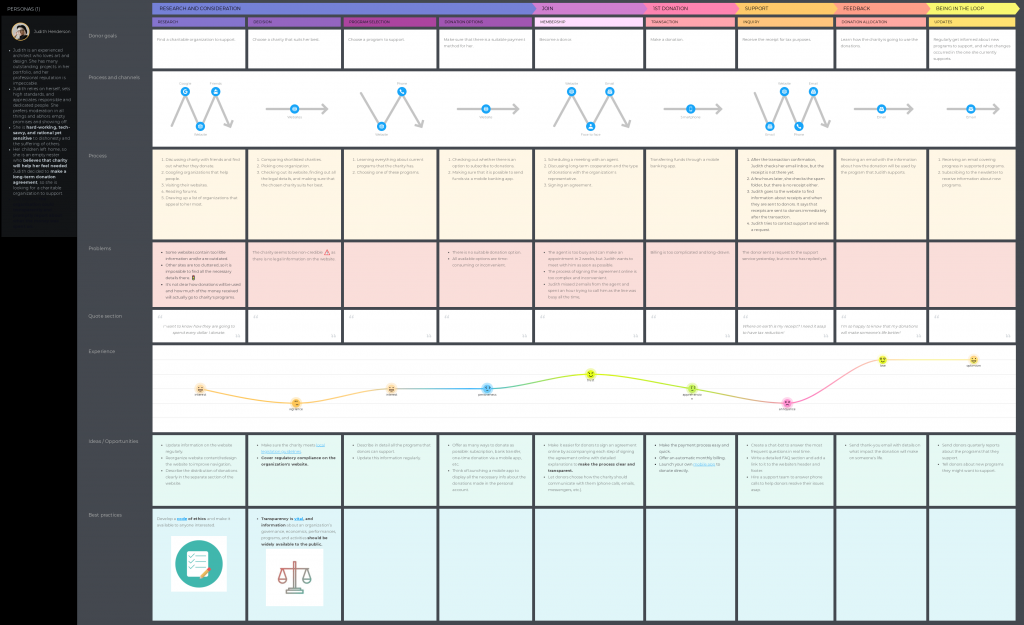 We built our Donor Journey Map around a 58-year-old architect Judith who is looking for a charitable organization to support.
It covers all the actions that she takes, like choosing a charity and a program to support, signing a donation agreement, making her first donation, and so on.
We also added some tips on delivering the best experience to your potential donors, so be sure to check out the "Best Practices" section😉
Ready to see what's inside?
Related posts