The conference attendee experience starts long before everyone is sitting on chairs and listening to keynotes. If your goal is to create an awe-inspiring event and deliver an outstanding experience, you should focus on every single step of the attendee journey: from receiving information about the event to participating in a post-event survey.

Take on the role of an attendee experience designer to create conference attendee personas and build a conference customer journey map around each of them. Then map the interactions of each persona across all the touchpoints and channels. Having this map will not only help you understand how attendees interact with the event at different stages of the journey, but it will also help you see opportunities for improving their experience.
Our new template, Conference Customer Journey Map, is a great starting point both for those who are trying their hand at customer journey mapping and those who would like to iron out the wrinkles in their existing map.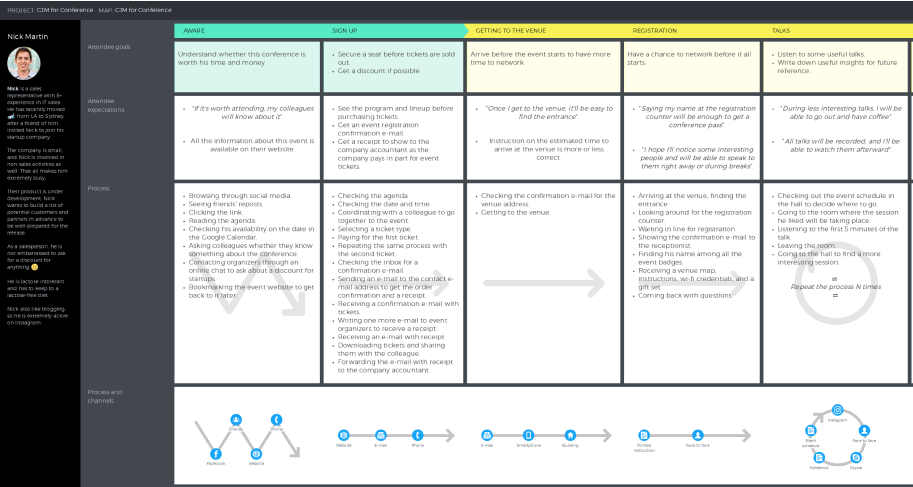 The template describes the customer journey of a sales representative who has recently moved from one country to another to join a startup company. He's going to attend his first conference in the new country to network and tell industry peers about the upcoming product.