Creating a customer persona can seem to be quite a challenging task. However, it turns out to be not that difficult once you understand the main purpose of using personas and what kind of data they should contain. And it's even easier once you have a list of customer and user persona best practices and questions that show you precisely what you should pay attention to in order to create high-quality personas for your journey maps.
Now, that is exactly what we have to share with you today! The new persona template has a number of sections, each containing a list of questions. We have formulated the questions in a way that helps you generate insights for a specific part of your customer persona. Plus, each box also has a little tip on what to do or what to avoid to achieve the best result! Here is what Persona Best Practices look like: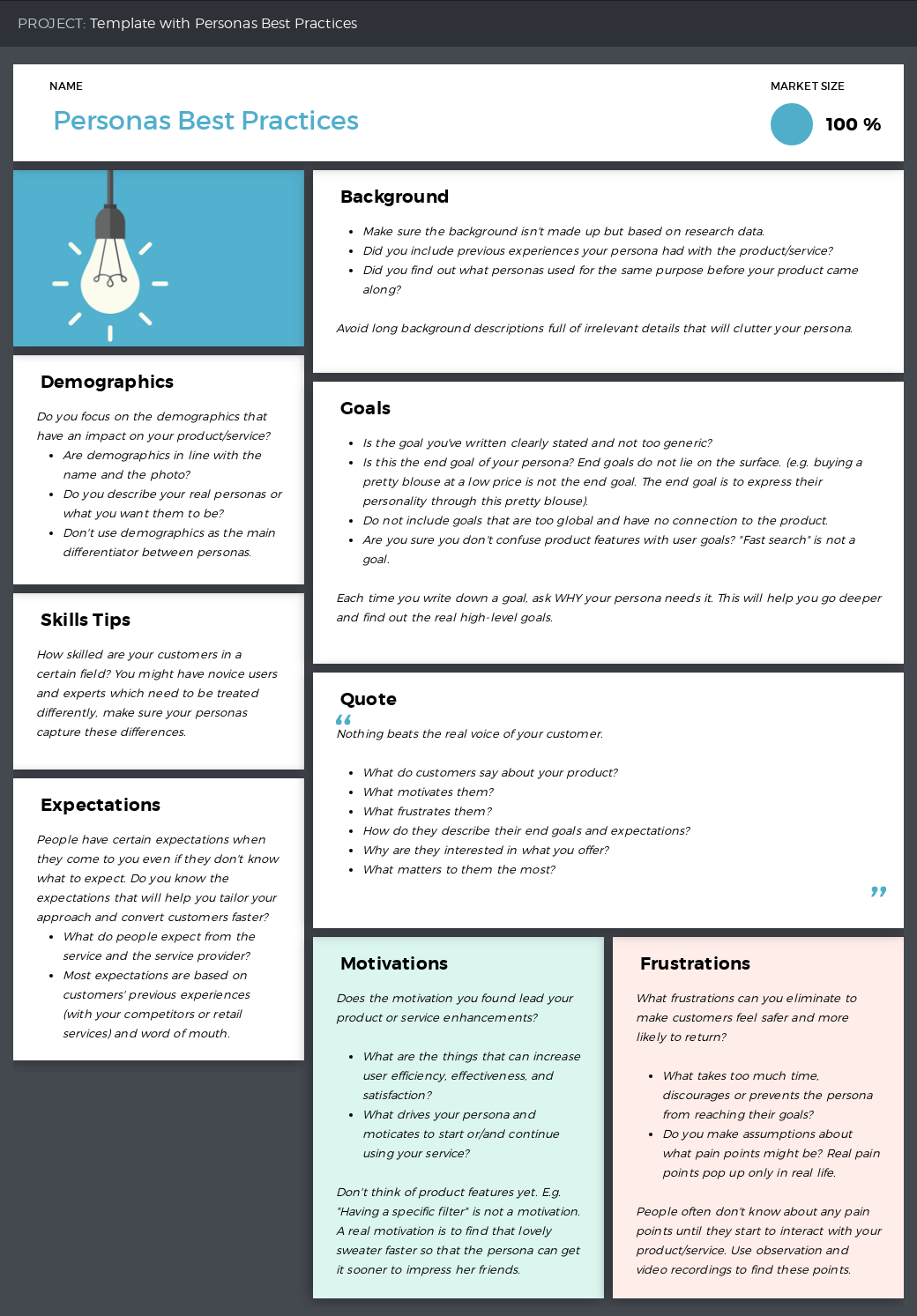 How to Use our Customer Persona Best Practices Template
You can either answer these questions one by one or skim them just to get the idea of what you are supposed to write in each particular section of your own user personas — it's totally up to you. Just click anywhere on the section and start typing your answers instead of the questions listed in there.
Plus, there are a few useful tips that will trigger 'aha' moments while you are creating your customer persona.

And the best part is you can use this template within our Personas Online tool. It allows you to build your personas in real-time collaboration with your teammates and supply them with all sorts of customer data, including demographics, market size, persona type, skills, the technology used, and many others. Once they are ready, you can present them side-by-side for comparison and export them into PNG, PPTX, or PDF.
Grab these user persona best practices tips and questions now and start creating insightful personas!
Related posts