Ever wondered what it's like to be your customer? To get a fresh experience of the services you provide or the products you sell? To understand what your company really looks to someone from outside your staff? At UXPressia we ask the same questions. And Customer Journey Mapping seems to be the answer.
Feeling pains and struggles your customers go through is hard when you get caught up with handling business. Even for marketers and UX designers, it is often difficult to know what kind of emotions a person is having while going through a sales funnel.
Luckily, lack of info is not the case. Here in 2016 where Big Data is really big, there's a truckload of information out there for your team to chew on. Web analytics, piles of data from social media, customer reviews, and support logs are just a tiny fracture of what can be gathered for your further analysis.
And everything seems fine and dandy until the moment you try to put it all together to see the bigger picture. It is at that point that all these separate chunks get so confusing and the amount of data hits critical mass as it does not generate insights for understanding the customers' minds and most importantly – their hearts.
The real user experience becomes blurry behind colorful graphs and gets shaded by all metrics so in the end you're left with a bunch of numbers that make no sense once added to one other. Sometimes they just don't add up. You've been there, haven't you?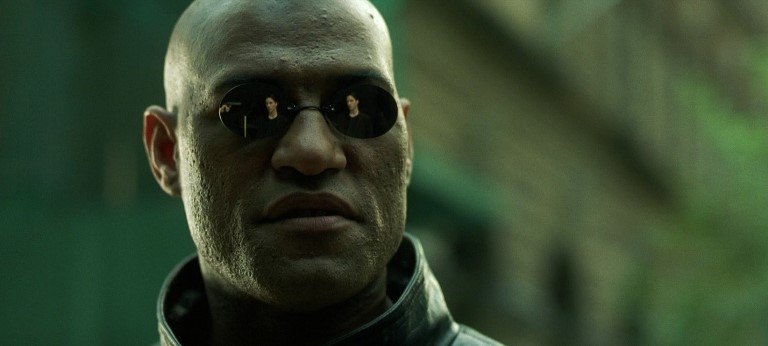 Photo: https://zombiesruineverything.files.wordpress.com/
Customer Journey Mapping comes to rescue
But what if I told you that there's a tool that helps you combine all these separate chunks to get a comprehensive picture that finally makes sense? A picture that clearly shows all the flaws and weak points of the whole route one takes step by step while engaging with your company. Nothing but pure user experience as its finest. And it's all in three simple words – Customer Journey Mapping or CJM.
The way it works is quite straightforward but it does work miracles. Just like the real world map shows you the route you need to take to travel from point A to point B, a customer journey map enables you to see what route your clients take to get from the first time they meet your company to the moment they realize that they will stick with this brand for good. Or turn around and walk away to never come back again.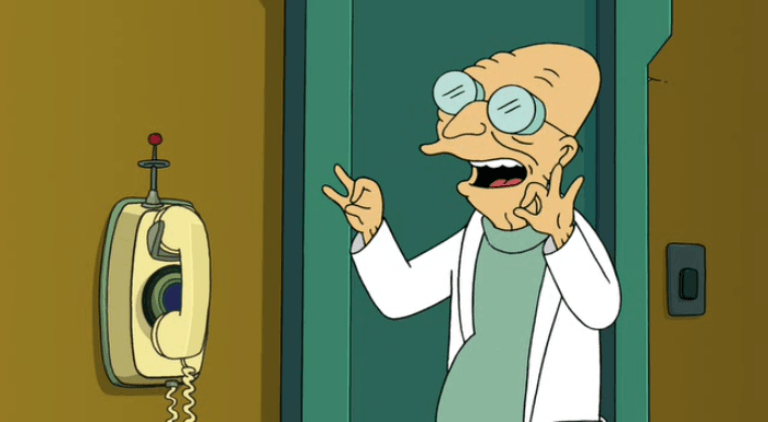 Photo: https://zombiesruineverything.files.wordpress.com/
Good news everyone!
The good news is that once you draw a user experience journey map you will know all the deal breakers that make your precious clients walk away. As well as all the edges that retain them. Mapping customers' journey can be very insightful as it gives you a unique opportunity to walk in the shoes of someone who just discovered your service for the first time and their first-hand experience might completely change the way you design UX in your company.
As ux journey maps are built around key touchpoints where every one of them represents an encounter between your service and your clients, you get to see UX in action. At each step, mapping shows what people expect, what they actually get and what they feel about it. CJM imprints every struggle and fear, every pain and every insight in a clear visual representation by looking at which it becomes crystal clear what has to change and where there's a room for some improvement.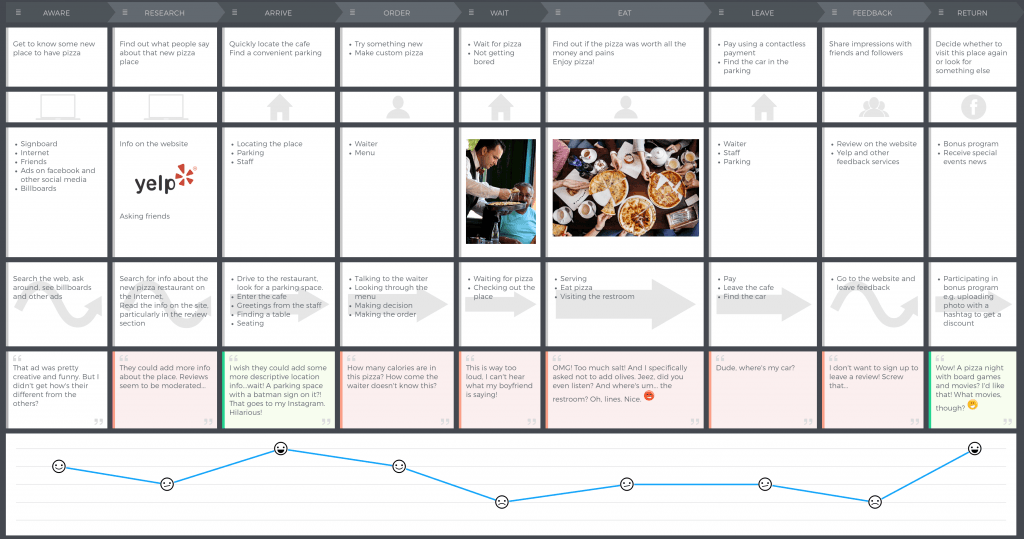 The best part about Customer Journey Mapping is that it is a very simple yet so profound and powerful tool.  And it works for everyone no matter what your brand is and what services you provide. As long as there's user experience involved you will need CJM to stay as close as possible to the customers.
Knowing what people expect from your brand, what they get in return and how it makes them feel gives you the ultimate leverage leaving all competitors behind. With perfectly designed customer journey maps under your belt, there is an unlimited field for improvement. Each new map highlights something you wouldn't have found yourself. No matter how many gigs of data you've dug and how many smart-ish graphs you've seen.
Customer Journey Mapping with UXPressia
The modern market challenges require new ways of thinking and our team at UXPressia is all about cutting-edge tools. We believe that top-notch user experience is of the same importance as excellent product quality. And we are happy to help you become closer to your clients. Not just that. We want you to turn 'clients' into 'friends'.
In this regard, CJM seems worth trying and we're glad to offer you a tool for making it a part of your organization. With UXPressia you can create and share your Customer Journey Maps online, work on them together with your teammates. No matter if they're in your office or in the other part of the world. Also, there's a whole bunch of free templates to choose from.
The tool comes with flexible user-friendly pricing plans. Oh, by the way, no one would stop you if you wanted to try it out for free.
Feel like giving it a shot? Visit us at uxpressia.com and let's build your route to the top together.