How can growth experiments and journey mapping work together? We invite you to figure it out on Thursday, Oct 8, together with Ana Oarga, Co-Founder Just Mad.
Event overview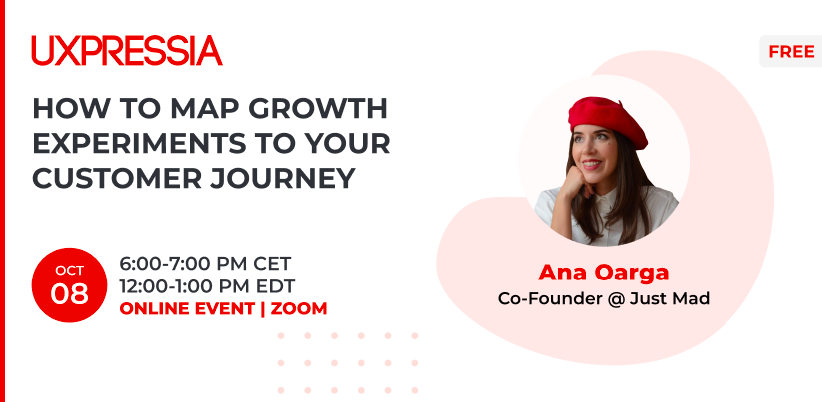 At the session, you will learn how journey mapping can help designers and product managers who take an experimental approach achieve better growth for their digital products.
Ana will explain how journey maps and product managers can identify existing challenges and product bottlenecks and explore opportunities with the help of journey maps. By the end of the event, you will know how to generate to-be-implemented experiments at different steps of user journeys.
The talk will be followed by a Q&A session, where you'll have a chance to ask Ana questions that you might have.
About the speaker
Having worked in the tech field for over seven years, Ana has comprehensive knowledge at the intersection of product design, development, and business. As a certified UX specialist and workshop facilitator, she helps companies deliver tangible results for their customers and bring digital products to market and beyond.
Ready to explore new growth opportunities?
Related posts