To deliver a stellar experience to your customers, you first need to reflect on the journeys they go through interacting with your company or brand. We believe that customer journey maps are the number one choice when you need to look at things from customers' perspectives and get a deep understanding of their needs, thoughts, and pain points.
But what does it take to build a comprehensive and efficient journey map that would benefit both the company and its customers? Come join us live on Thursday, February 18, to dig deeper into building customer journey maps.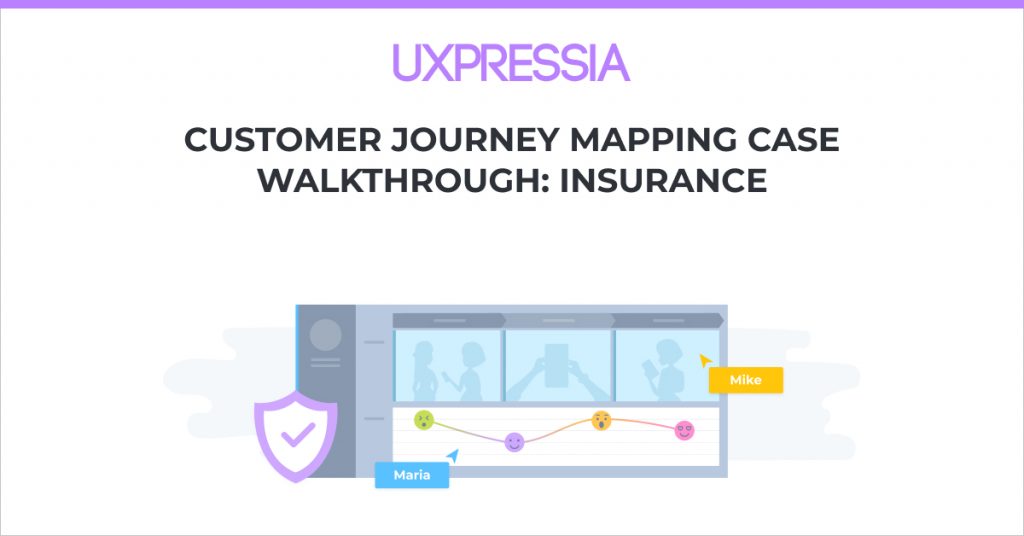 Event overview
In this session, you'll learn how to build a customer journey map from scratch using UXPressia. We'll walk you through the process of mapping an insurance customer journey, build the map as we go, explore how efficient online journey mapping can be, and discover different ways to enrich your map.
What will be covered:
How to manage customer journey mapping projects in UXPressia;
The basic customer journey map structure;
Storyboards and other ways to make your map more visually appealing;
The experience graph;
How to visualize interactions between different personas involved in the same process;
Adding real-world data to your map;
How to identify pain points en-route;
How to discover experience improvement ideas and opportunities;
How to organize teamwork in UXPressia;
How to prepare a map for presentation;
How to keep your map alive after you build it.
The session includes Q&A, so feel free to prepare and ask your questions. Plus, you'll get a recording and a copy of the insurance journey map presented to you at the event.
Want to learn how to create a comprehensive and insightful insurance customer journey map that would help you to boost CX?
P.S. Can't make it live or it's not in your time zone? Register anyway and we'll send you the recording.
Related posts