When it comes to improving customer experience and gaining their loyalty, service design is what helps to get things done. But if you've ever tried to explain the value of this practice to your stakeholders, you know that it can be quite a daunting task.
Want to know how to get clients' and managers' buy-in? Come join our free online event with Marc Fonteijn, Founder of the Service Design Show on Thursday, March 4.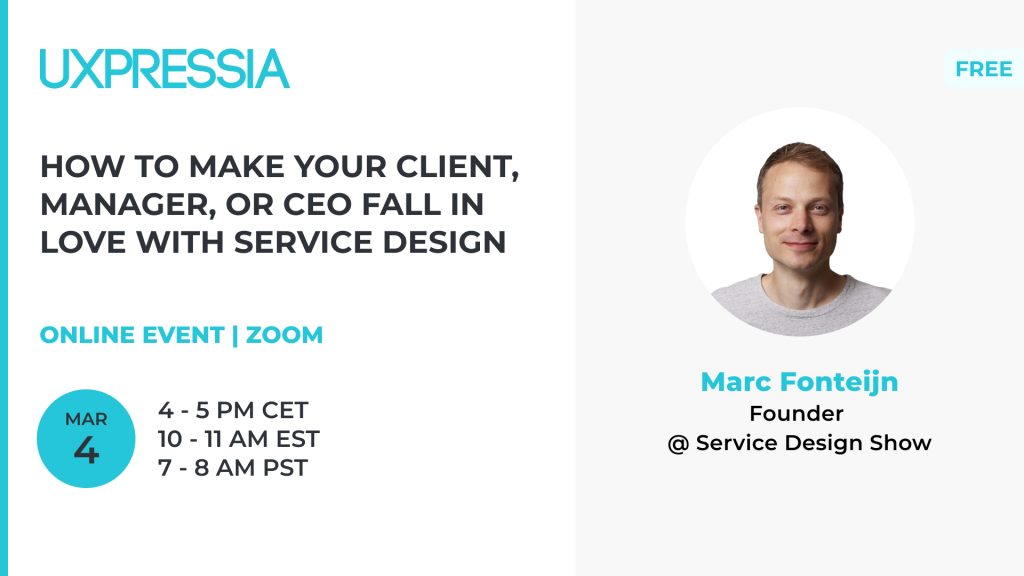 At this session, we will figure out what makes it so hard to explain service design value, how to dispel any stakeholders' doubts, and make clients and managers fall in love with the practice.
About the speaker
Since the foundation of the first service design studio in 2007, Marc Fonteijn has been helping people around him to design services that win the hearts of people and businesses. With the help of in-depth courses, practical training, and great actionable content, Marc provides companies with customer-centricity knowledge and skills and helps them to put customers at the center of everything they do.
Ready to learn how to sell service design?