Marketing lies at the heart of every successful business. In today's business world, where exceptional customer experience is the new competitive advantage, marketing plays an essential role in achieving this CX goal.
We invite you to our free online event "Journey Mapping in Marketing: How to Drive a Better CX" on Thursday, October 1. Join us live to listen to Jennifer Lund, Chief Marketing Officer at SuperOffice who will share her perspective on journey mapping in marketing.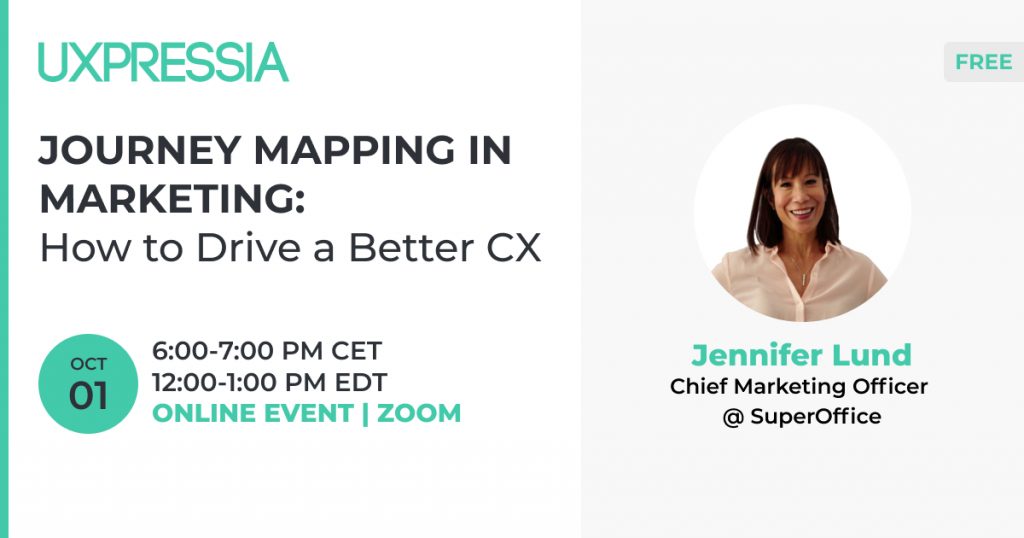 About the speaker
Jennifer Lund is the Chief Marketing Officer at SuperOffice. She has 20+ years of experience in marketing, product marketing, and business development. Jennifer strongly believes in the power of brand and uses customer insights and modern marketing trends to elevate the overall customer experience.
Event overview
Next Thursday, Jennifer will talk about how marketing and customer journey mapping can work together to drive better CX in an organization.
Attend the event to learn the answers to different questions like:
Why is the customer journey important?
How to drive it into your organization?
How to get executive buy-in?
How to get started?
The event will be followed by a Q&A session, so make sure to prepare some questions.
Related posts