Our second event of the journey mapping interview series will take place tomorrow, June 30. Join us at 6:00 p.m. CET to listen to a live interview with our friend, Ilonka Coenraad, the Founder of Patient Journey Lab, who will talk about patient journey mapping.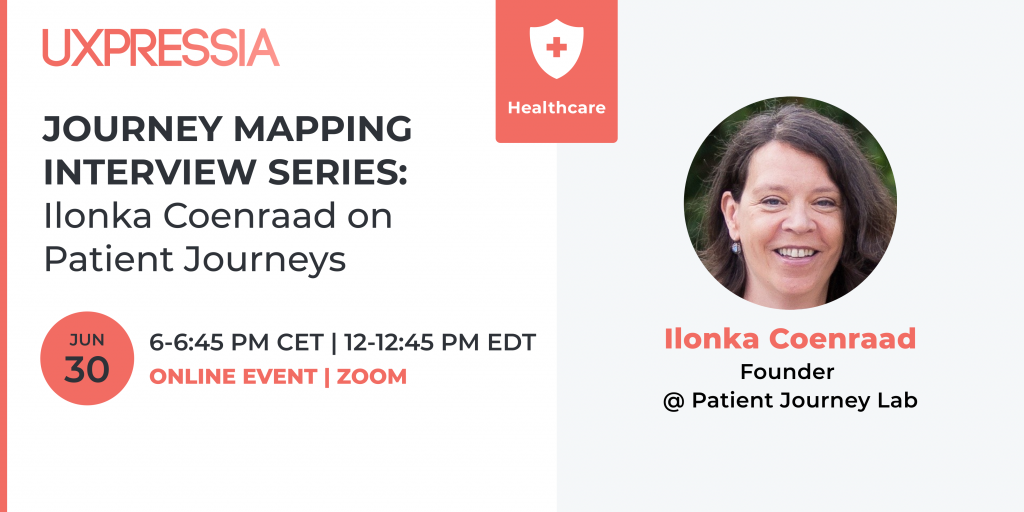 Event Overview
At the interview, you will learn about:
mapping patient journeys and building personas;
the role of healthcare journey maps in improving patient experience;
approaching design from a patient's perspective;
how mapping processes changed due to the pandemic.
The interview will be followed by a 15-minute Q&A session to ask Ilonka questions you might have.
We'll record the interview for those who can't make it online. So register anyway, and we'll send you the recording.
Ready to learn more about healthcare journey mapping and improving patient experience?