Support service is an important piece of the customer experience puzzle in any domain. And SaaS is no exception.
To help you deliver an excellent experience at this critical stage of the customer journey with your brand, we created a new JM template for customer support in SaaS.
The template is built around an HR Lucy who is trying to solve an issue that she faced when working on an annual report and contacted the SaaS platform's support agent to get help.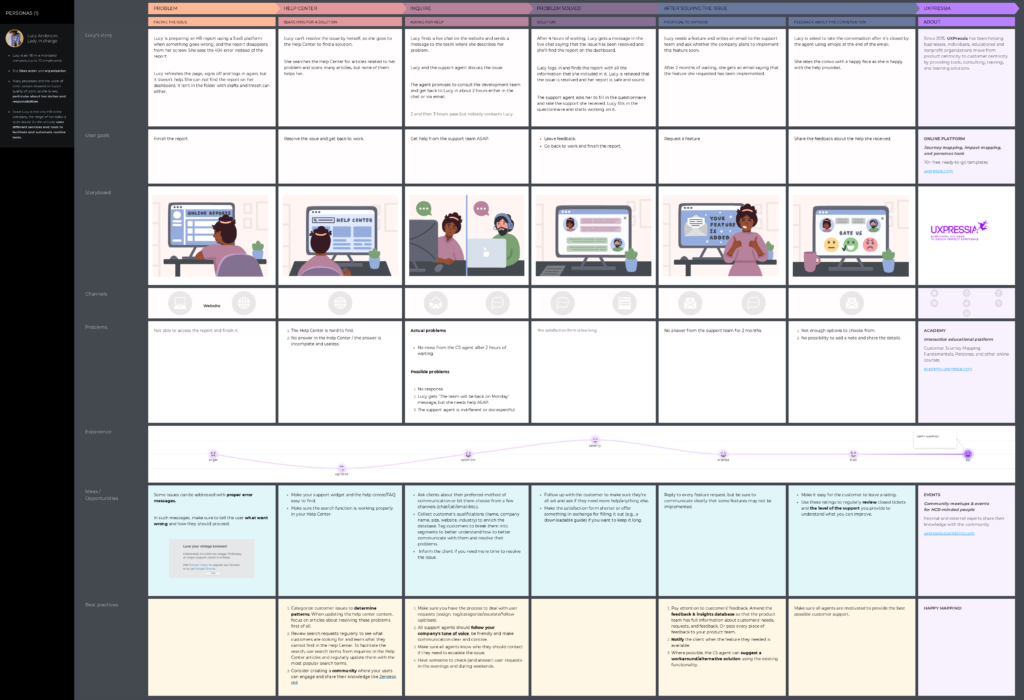 The template covers all steps that Lucy takes to solve the problem. We focused on issues that she faces during her journey and provided ideas and practical tips on how a SaaS support department can eliminate these issues and turn them into opportunities to improve customer experience.
Ready to identify problem areas in the work of your support team and discover new opportunities to make it more customer-centric?
Check out the new journey map template for support in SaaS.