Content is one of the most effective tools for acquiring, converting, and retaining customers. But you cannot start creating something one day just because you think you should. To make content work, you need to have a well-thought-out strategy behind it.
A content marketing strategy can help you match the content you produce, its format, and the channels that deliver it to the needs of your customers.
Developing a content marketing strategy often feels like an uphill battle. To help you win it, we created a new journey map template for an online store.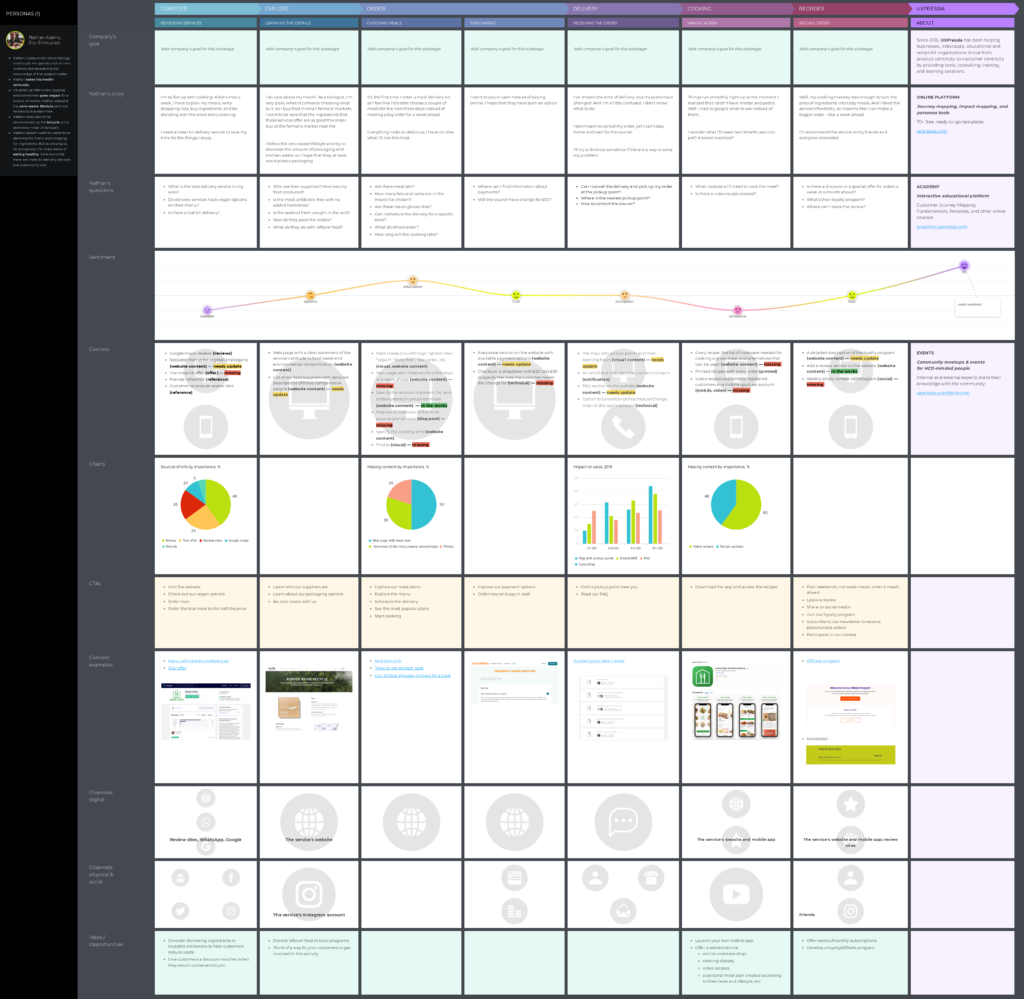 We built the template around Nathan Adams, a biology teacher who is looking for a meal kit delivery service. The template covers the entire Nathan's journey – from looking for information about delivery services to reordering meal kits.
We not only mapped the journey but also came up with ideas about content, its formats, distribution channels, and related stuff at different stages of it.
Are you ready to see what's inside?
Related posts