Logos are a graphic extension of the internal realities of a company, said Saul Bass. And we couldn't agree more. Nothing says "I am a pro" more than a sharp logo along with the brand color on top of your deliverable. Well, of course, it's not the only thing as the deliverable itself must be impressive (you can read on that here). But still, some custom branding certainly adds up to overall impression.
And we're are thrilled to say that now you can add that professional vibe to your deliverables in just a few clicks! Here's a peek into what your exports can look like now:
Same works for personas and impact maps.
On top of the logo and your brand color you can also link the logo to your website (or any website), add some custom text and adjust its color as well.
You can add this nice touch to impress people at your presentation no matter if it's your company's or your client's logo. Paired with customization of the experience section, you can double the chances of making a good impression. Here's a sample with our own color: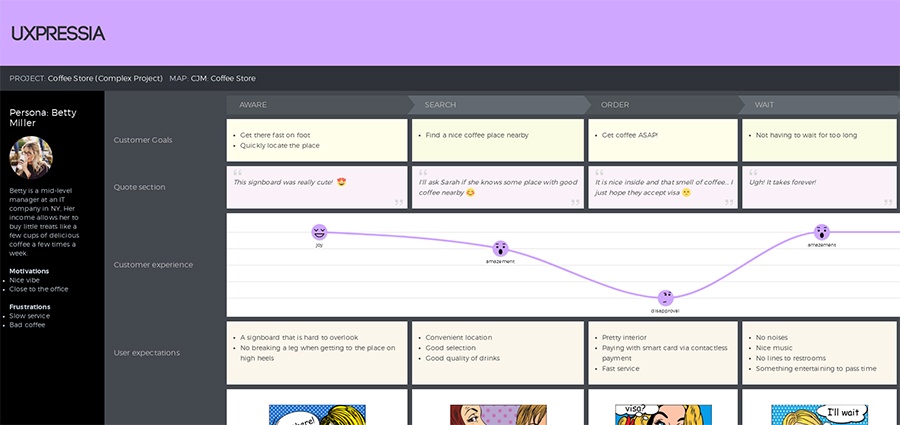 Making professional-looking journey maps and customer personas is easier than ever.