As we're getting closer and closer to the huge release, we think it's fair to give you some sneak peeks into what to expect from UXPressia this May. And what's most important, we want to show you how to use the new features. And we will start off with a general overview.
Main Features
Let's see the main features coming with this release. Now, there are 4 key things that will make the whole difference:
Real-time online collaboration & undo/redo
The killer feature of the new release will be, of course, real-time collaboration along with undo/redo. Yes, you heard it right. Once the new version is out there, you can call everyone from your team to work on maps and personas together! And if you delete a section by mistake, no need to curse and start from scratch - there's a nice undo button you can use to get things back to normal.
Read more on real-time collaboration & undo/redo →
Direct sharing
It means one thing: projects shared via shareable links can be viewed without logging in. In simple words, if you share a project with your client or an executive, they don't need to sign up to view that project. And that is plain awesome.
Workspaces
Workspaces come in handy when you have multiple teams working on different and non-overlapping projects. Having collaborators sitting in different workspaces helps to keep things in order + it definitely adds to security and privacy.
Plus, you can share projects with everyone within a given workspace. So no need to retype emails of your teammates over and over again when you want to share something with them!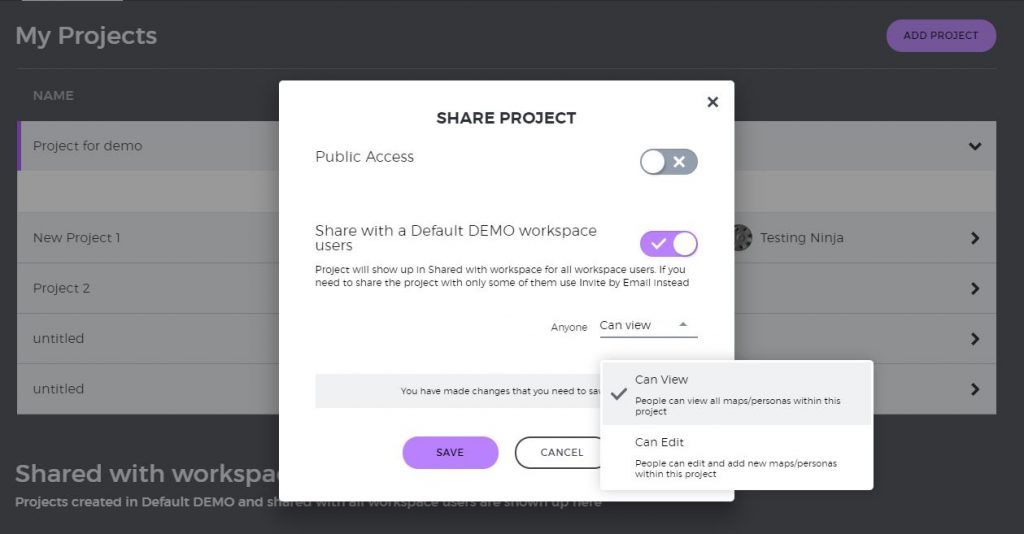 Emotion wheel
A completely refined experience section with smoother graphics, a lot of customization and a load of smileys for any emotion out there.  Now that is a real eye candy!
Other features
Apart from those 4, there's a number of less major (but still awesome) improvements that you should be aware of. Here they are:
Offline work support
Stuck in traffic and your laptop lost connection? No worries - all changes will get synced to the cloud once you're back online!
Improved Dashboard first time experience
The dashboard will become a lot more intuitive. Along with our tips, it will guide you and help you focus on your job instead of figuring out the tech! 😉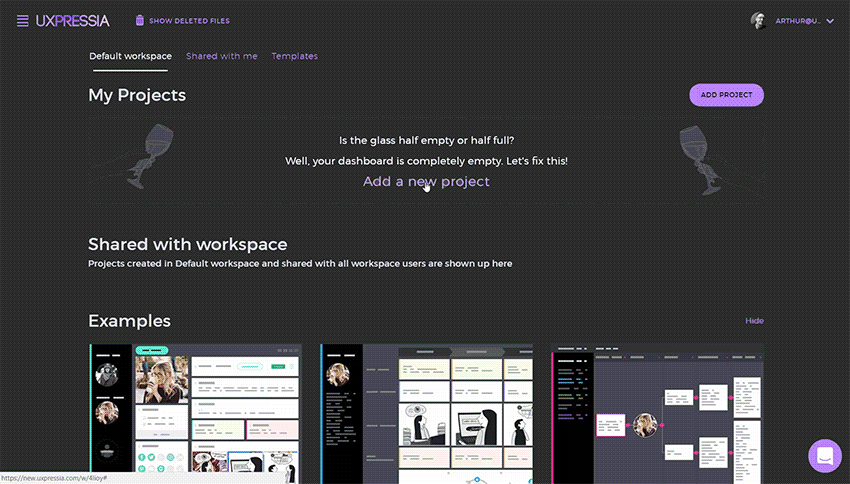 And, you're gonna love this, when you go back to the dashboard, the last project you've been working with will stay open. Not just the upper one. Neat.
Ah, and templates are now available directly from the dashboard so you don't have to go to other browser tabs and get distracted. Plus, the template page has been optimized for better search.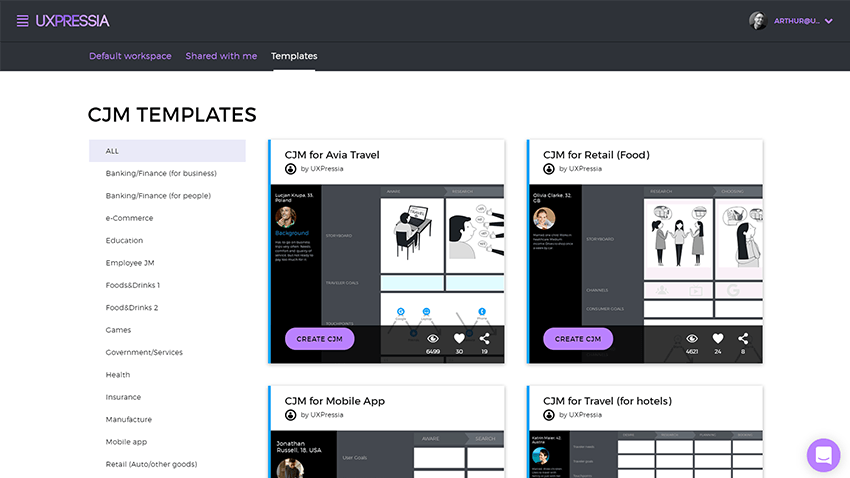 Also, templates won't be restricted to just CJM. Personas and Impact Map templates are coming soon too.
Personas: the ability to set colors in text sections
That's right! Now you can make your persona layouts even more unique with a pallet of colors you can set for almost all sections 😉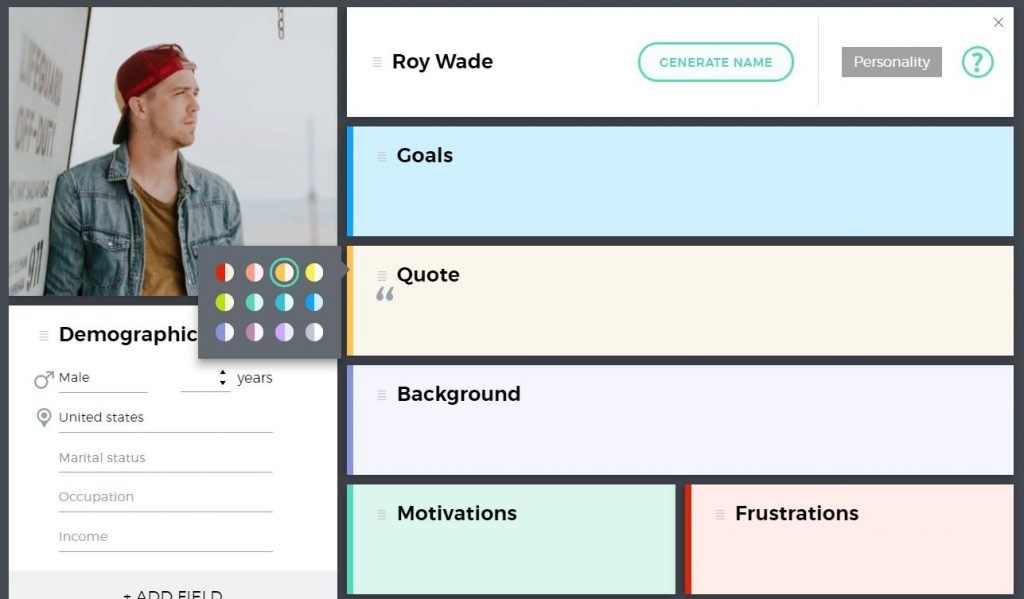 Same goes for impact mapping. You can also set colors in text sections in your impact maps. Speaking of impact maps... remember how you were trying to rename stages names in the impact mapping tool? Guess what - they are finally editable!
Other persona improvements
The whole grid layout has been refined including the ability to reorder content boxes in multiple personas view. Also, when you switch to multiple persona view you will see all your personas and not just 2 or 4.
"Social" section has been replaced with "Channels" with a larger set of icons. That set is part of processes sections in CJM too. And "Technology" and "Browsers" are now two different sections.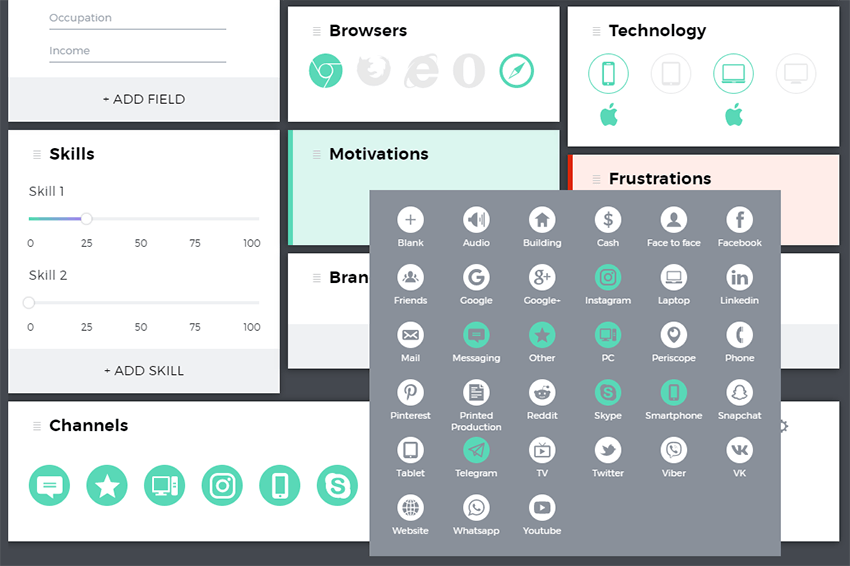 And finally, we've brought some export improvements as well: connectors in impact maps are now displayed, text in PDFs can be selected and copied. And overall performance has been improved.
Oh, and yes, you can sign in via Google now too 🙂
So this is what we've been working on for the past year and we really hope the new features will change the way you use UXPressia.