This article is based on the event with Michael Brandt, Founder and Senior Consultant at CX-Excellence, where he shared an outlook on global-scale market changes and their effect on customer expectations, talked about today's importance of customer journey mapping, and attested to it being a team exercise.
Have you ever wondered what factors influence customers' spending habits and choice behavior? Turns out, it's a complex blend of the current trends and demands, value for money, and quality of service. And the best litmus test for checking and adjusting customer experience is visualizing their journey.
Read on to discover the essentials, virtues, and impact that customer journey mapping can have on your business and the best practices for approaching it.
Outside factors transforming customer experience
To understand how outside factors affect customer journeys, think back to the COVID response measures about two years ago. What were your expectations of businesses when the whole world was facing restricted mobility, lockdowns, and store closures? Were they met?
Well, all companies reacted differently, and some could adapt better than others. Particularly those businesses that leveraged technology, or quickly rearranged their usual workflows. Michael gave examples from his personal experience to prove this point.
The story of two garden centers
Spring is a high season for people who enjoy gardening. And when the lockdowns first started in March 2020, garden centers weren't allowed to accept customers at their premises anymore. To go around that, one company introduced limited in-person appointments. But their schedule was exhausted pretty quickly, leading to a three-week-long queue.
The other center took orders over the phone, confirmed them by email, and left each package and invoice in the parking lot of their store for self-service pick-up. This meant that they were able to handle a lot more customers in a day. This story clearly illustrates how the first company failed to keep up business as usual, while the second thrived against all restrictions.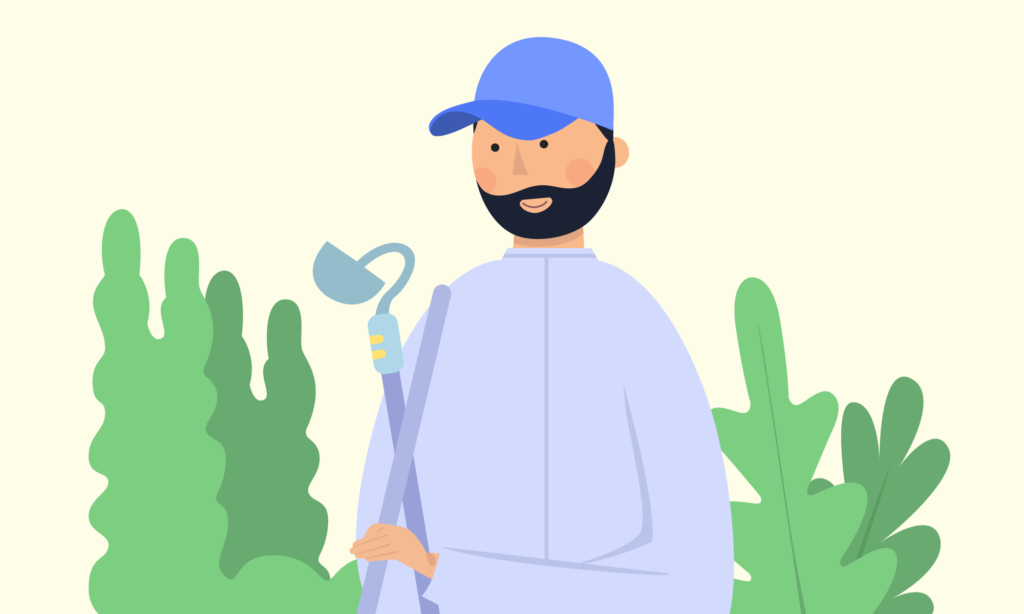 The story of an electronics company
The other example is an electronics chain that, like many other businesses, was restricted to selling products through their online store only. However, some items that were no longer available in the online inventory could still be found on the shelves of their closed brick-and-mortar locations.
To offer a more extensive stock variety, the company started to display the products from the closed stores online, with fast and free mail shipping. The clients were happy with the alternative, and the chain could increase sales and continue to use their staff in the offline stores to pack up orders, which was a win-win for everyone involved.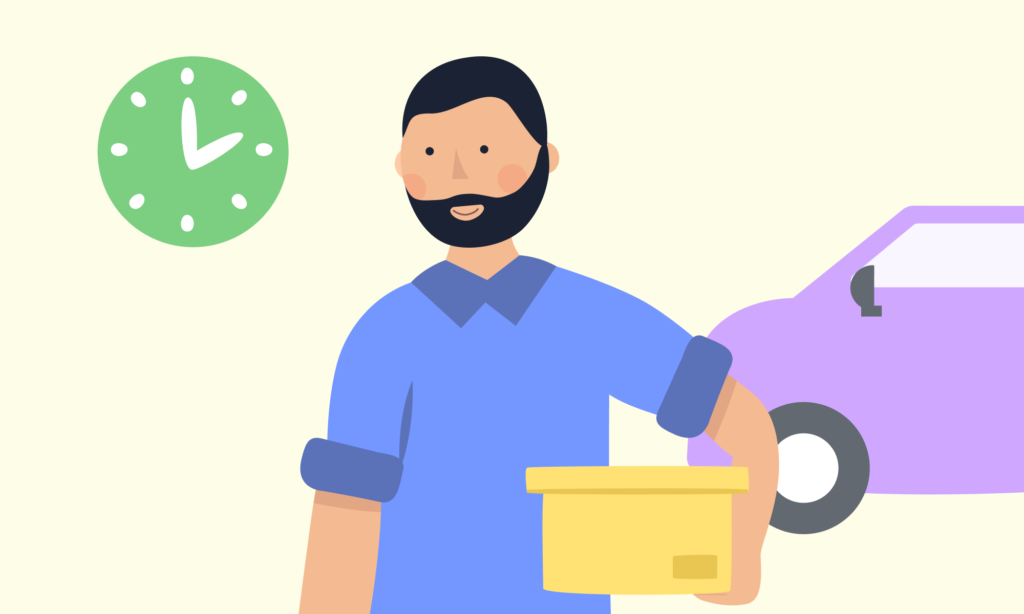 The world today is in constant flux: pandemics, high inflation, energy shortages, armed conflicts... As time goes on and the situation changes, COVID isn't the main concern for people anymore, and other issues take priority.

There will always be something else around the corner to affect the markets, either negatively or positively. Only businesses willing and prepared to adapt will continue to meet the changing customer expectations.
Customers' spending and buying habits are evolving
As costs increase and pay raises cannot follow that pace, people end up having less disposable income. And they still have the usual expenses for credit cards, medical bills, utilities, rent, mortgages, etc.
So your customers are asking themselves: how am I going to spend my money, and where do I spend it? For your business, it ultimately means they are either going to spend their money with you or with someone else.
So what makes a customer decide to continue to do business with a specific company? 6 in 10 consumers said low prices would become more influential when choosing where to shop and what to buy in the next two years. Still, about a third of those who were asked were prepared to pay more to guarantee good customer service.

Customers' buying habits have also changed. In an article by McKinsey, the firm points out five significant trends that came on after COVID-19:
Flight to digital — more and more people are using online methods or apps to do their business;
Shift to value — customers are looking to get better value for money;
Shock to loyalty, or a change in NPS — clients are less likely to stay loyal to brands if they feel like they can get a better deal elsewhere;
Homebody economy — consumers are spending a lot more time and money at home rather than going out;
New holiday outlook — during holidays, people are becoming more cautious with expenses for buying gifts and organizing parties.
Expert tip
"While it's important to learn from the mistakes that you might have made in the past, you also need to look forward and see where's the world going, what that means for you and your company, and what measures you need to take in order to adapt. We don't know exactly what's going to happen in the future, so try to keep up-to-date with the world and the economy. And most of all, with your customers — to know what kinds of things are a concern to them."
Adapting to change by determining customer purpose
The voice of the customer, data analysis, and customer feedback can help you lay the foundation for change. There are three main things to look at:
Current status: what has changed?
Short-term goal: set yourself this goal to adapt quickly.
Medium-term goal: determine trends and do a SWOT analysis to look at your strengths, weaknesses, opportunities, and threats over the timeframe you're analyzing.
The key questions you need to be asking yourself:
Have your customers' needs, wants, and motivations changed? If yes, how?
What is your customer purpose? What is the customer trying to achieve when they interact with your company?
Have the customer touchpoints and/or channels changed? If yes, how?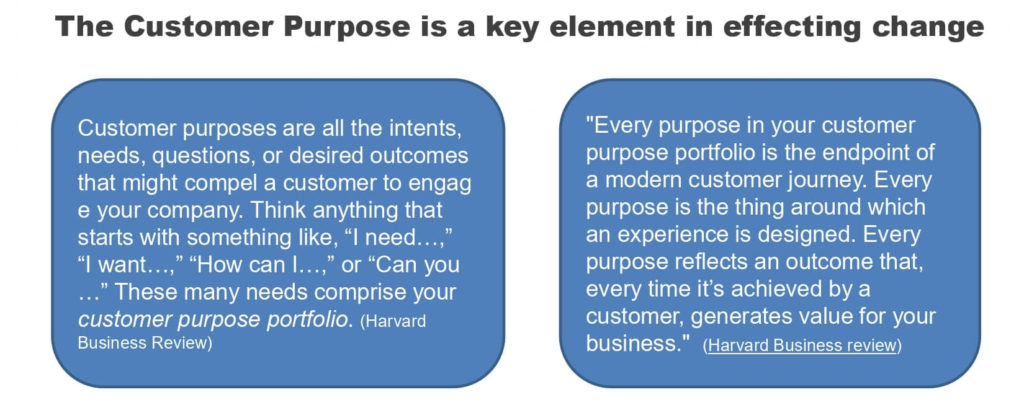 The customer portfolio is an essential element to consider when you're looking at their journey. As things change, it is critical to keep your business strategy aligned with the customer purpose. And a journey map will ensure that this alignment is optimized to create maximum value for both the company and its clients.
Why journey mapping is not a one-person job
If you have ever contacted call centers or companies to discuss a problem, how often were you handed off to a different department and asked to repeat the issue? This is something that causes immense frustration to customers. It is a perfect example of how there are disconnects at the various stages of the journey.
A journey map is intended to avoid these handoffs in communication, and you can't do that if you're mapping by yourself in a vacuum. To eliminate breakdowns, you need to collaborate and align with other departments that are also part of the customer journey. Basically, you're going from an "is" state where you see the disconnects to a "target" state of smooth stage-by-stage transitions, where the handoffs from one department to the other are unnoticed by the customer.

Another thing is breaking down the silos. Effective journey maps aren't the responsibility of one department alone. Those driving the exercise need to involve stakeholders and experts from the appropriate teams in the process. But which departments to involve will depend on your company structure and the map you're working on.
Who to involve in the customer journey mapping process
When it comes to staffing mapping workshops, here are the people you should approach:
Departments directly implicated in the journey (e.g., customer service, marketing, sales, product design, product marketing, invoicing, collections);
Support functions (e.g., quality management, HR, etc.) that may be indirectly involved but still have an impact on the process;
The customer.

"It's not always obvious which support functions should be involved: you have to think along the touchpoints of the journey. Several years ago, there was a project which required a team of five engineers to travel to a country in Central America. The HR department were a bit slow in obtaining visas for the team, and the engineers weren't able to arrive on-site as scheduled. The customer then got their plant commissioned two weeks later than planned. This is an excellent example of how a support function can affect customer experience."
As for ways to involve customers in journey mapping, look at these four approaches:
Validation sessions with selected customers to evaluate your "is" state and "target" state maps;
Focus groups to discuss certain aspects of the journey;
Customer feedback from various touchpoints (preferably moments of truth);
Customer interviews. If you're in B2B, customer interviews are easy to do. The practice can give you extremely valuable information. Having real customers tell you exactly what they think, face-to-face, is very powerful.
You'll find that most customers appreciate the opportunity to give their input and participate in feedback sessions. Because, at the end of the day, it's going to improve their customer experience.
What you need for an effective workshop
Preparation is key, and to get ready for brainstorming sessions during the mapping project, go through the following five steps:
Decide on the format: offline or online?
Choose the right tool to facilitate the mapping process, from post-its on the wall to professional software like UXPressia.
Make out the scope and definition of the journey to be mapped.
Gather customer data from the touchpoints along the journey: interview findings, analytics, etc.
Assign a facilitator — someone to pull things together and keep them on track.
Expert tip: "Don't try to bite off more than you can chew: it's better to start small."
Choosing a facilitator: internal vs. external
Facilitation is a critical part of your initiative's success. It actually implies a heavy workload and has a few nuances if done internally, so you might consider seeking external consultancy. Use the table below to help you make a decision.
Read UXPressia's tips on synchronous and asynchronous collaboration if you choose to facilitate mapping workshops within your organization.
Facilitator
Pros
Cons
Internal
Knows the company processes and stakeholders.
- May be unable to take an unbiased view;
- Might have preconceived ideas that make it difficult to be completely impartial;
- Might have a history with other members of the workshop.
External
- Has a less biased view;
- Has no prior history with the participants;
- Is in the position to ask questions from an outside view;
- Has less difficulty in taking a customer perspective.
May need more time to understand the product/service and who's involved.
Six functions of a customer journey map
You might be thinking, is all the effort that goes into journey mapping really worth it? Well, the map you build can actually serve a lot of different purposes.
A customer journey map is:
A record of what the journey is today;
An assessment of scope;
An indicator of the quality of the customer experience;
A place to capture and hold ideas;
A method of prioritizing improvements;
A communication tool. So it's a way to publicize across the organization what experience you want or intend your customers to have in any particular scope of interaction.
Expert tip
For prioritizing improvements, you can go with something as simple as an impact matrix, with the benefit of the customer on one axis and business value on the other. Take the resources and effort that it would take to implement the changes, and prioritize which initiatives you want to implement first.
Tips for designing the experience
We've covered what steps you need to take to facilitate and carry out the exercise, but there are also a few principles to keep in mind across the whole process of creating a journey map and implementing changes:
Always put the customer at the center of the design process.
Establish customer goals and frame the challenge correctly.
Be clear on how you're going to create value for the business by helping customers meet a need or solve a problem.
Involve people from different disciplines across the business.
Design the inside to match the outside. Once your map is done, work on the skills, processes, data, and systems that staff are going to need to deliver the journey. If the map is short-term, make sure those things are available. For medium and long-term improvements, consider the investments needed to acquire resources.
Design and iterate again and again until you get it right. This must be driven by customers using the product or service. Once you put something in place, listen to customer feedback. And if something needs to be adjusted, you have to go back and tweak the system to get the journey and the experience right.
The basic principles of creating a journey map
Remember: there are a lot of right ways to design a journey map. Don't hesitate to be creative once you follow these basic principles:
Decide what to measure;
Create a persona based on the customer purpose;
Plot your touchpoints;
Add customer thoughts, actions, and emotions;
Note your opportunities.
Expert tip
"Based on your goals, the customer's goals, and what you discover when you're looking through your journey map, look at the improvement opportunities that are offered by each touchpoint or within each phase. Then prioritize and decide what changes to make. What's really important is to make someone responsible and to agree on a deadline for the execution."
How to make your journey maps sustainable
Sustainability is an essential part of making the change in customer experience. Things often fail because of a lack of accountability, ownership, and responsibility. And because people end up pointing the finger and assigning blame. So for all new initiatives, you need to put together a RACI chart:
R = Responsible
A = Accountable
C = Consulted
I = Informed
"A RACI chart is something that's fairly simple, but it gives you clarity as to who's responsible and who has to do what. And in most cases, that will ensure that your projects actually get carried out, rather than just falling between the cracks and getting forgotten."
The cycle for working with journey maps or designing customer experience is the following: plan, do, check, act, and review. Similarly, there are five phases to the design thinking process: emphasize, define, ideate, prototype, and test. So if things go wrong, don't hesitate to do another iteration.

And if you want an in-depth look into the guiding principles of CX design, click on the image below to open it in a new tab and learn how you can engage and understand the customer, create a better experience for them, learn and adapt to feedback, and make an impact on long-term loyalty.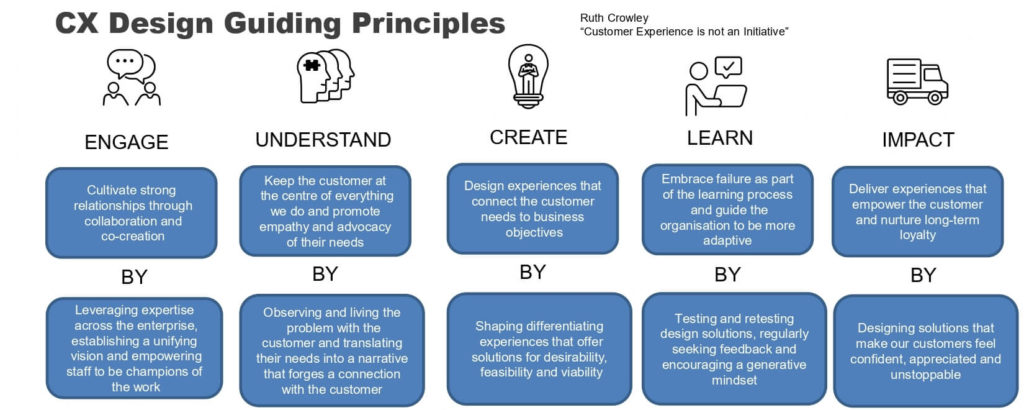 Main pitfalls in journey mapping
Even when you recognize the importance of customer journey mapping, there are some common mistakes that might still hinder the map creation process:
One person being told to create the map, no teamwork;
Having too few resources (e.g., no time, departments resist taking part);
The exercise is not given enough priority or support from senior management;
Insufficient customer involvement or a lack of customer data;
Forgetting the customer perspective and taking an inside-out one instead;
Not doing anything once the map is completed: putting it in a folder or a cupboard and never looking at it again;
Not reviewing or updating the map at regular intervals, or when the business and market change;
The journey not starting early enough, missing customer interactions in the Awareness stage;
Trying to bite off more than you can chew. Sometimes less is more.
Summary
In the fast-changing world, people continue to look for value for money, even if they are now more cautious about how they spend it. Don't underestimate the importance of customer journey mapping and leverage customer journeys to have a clear picture of where you are today and where you want to be in the future. Tackle the exercise together with your team, and sooner or later, you should be able to arrive at a win-win situation for business growth and an enhanced customer experience.
The recording
Watch the full recording of our event with Michael for even more CX tips, stories, and examples, and the invaluable practical advice he shared during the Q&A session.
Related posts